by Stacey Engle, executive vice president at Fierce Conversations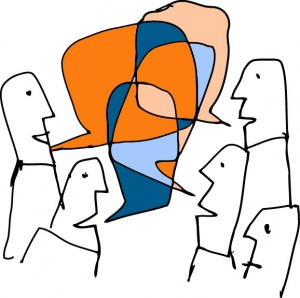 As technology advances, so do the opportunities to successfully telecommute. For many small businesses, this option can seem like either the perfect situation or more of a burden than it's worth. While every company is different, allowing employees to telecommute – either full time, once a week, or every once in awhile – takes a unique set of navigation skills beyond the job at hand. And most of these have to do with the role of conversations in any arrangement.
For those considering offering telecommuting options to their employees, or for those who already do, here are some tips for ensuring the arrangement is successful:
1. Continuous Conversations are Key. 
Before agreeing to let an employee work remote or hiring someone for a remote job, be sure to talk through your expectations, along with theirs. Being clear and upfront on hours you expect them to be available, types of communication and frequency required, any times you will need them in the office, etc. Once they've been telecommuting for a few weeks, check in again. What is working, and what isn't? Adjust as you go to ensure both employee and manager are satisfied with the situation. Decide what the appropriate cadence is for these check-ins, but make sure they are happening.
2. Provide the Right Tools for Communication.
Exactly what you will provide depends on the agreement you have, but beyond the hardware (computer, etc.) ensure you have the technology set up to make communicating and collaborating easy. Services like internal chat platforms (such as Slack), SharePoint sites and sharing folders in the cloud. The technological form of collaboration should be easy, and even if employees are in different locations, conversations remain critical.
3. Make Meetings Work.
Those dialing in to a call can be forgotten, so be sure to include them fully in the conversation. Although they aren't sitting in the room, they have valuable ideas to add. Consider asking them to give an update early on, to ensure everyone is aware of their presence, and take the time to ask for their input. Ask specifically if they have questions or thoughts, as appropriate. It can be hard to find a way to chime in once a conversation really gets going.
4. Provide Opportunities for In-Person Interactions.
This isn't always easy as people telecommuting may live far away from the main office, but when you can, provide opportunities for team members to meet face-to-face. This could mean an off-site once a year, or weekly meetings you expect the remote employee to attend. Even a short amount of face-to-face time can make communicating through technology more productive.
Trust Your Employees to be Accountable.
Without trust, there is nothing. Trust is BIG. Employees crave it, employers must give it, and people require it as a fundamental component to all relationships. Without it, there is hand-holding, micro-managing, clock-watching, and side-glancing paranoia–none if which is productive. Trust your employees to be accountable for the work at hand, just as they would if they were in the office. In most cases they are, and possibly being even more productive.
The bottom line is that telecommuting can be a great perk for your employees, and something that improves the overall moral, and company culture… if done right. As with anything, having the skills to succeed, and the openness to discuss issues as they arise, is critical.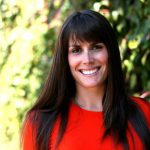 Stacey Engle is a passionate self-starter with over ten years' experience helping to build businesses through smart go-to market and innovative people strategies. As executive vice president at Fierce Conversations, Stacey leads the marketing strategy and branding efforts for the company. Over the past 7 years, Stacey has been a driver in Fierce's double digit growth, landing the company consistently on the Inc.5000 list as well as receiving consecutive Best Places to Work and design awards.