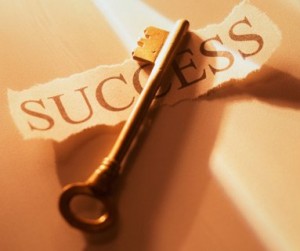 Whether you are already running a flourishing small business or you are still testing the waters of entrepreneurship, there's always room for improvement and good advice to help you reach success. Being one of the rookies in the already competitive market, it's understandable to feel overwhelmed starting out. However, small businesses actually compose about 70 percent of new jobs in the country, contributing tremendously in our local economies, and that's something to be proud of.
Because of this, small business owners are bound to reach success, but how exactly can you do that?
Here are four simple yet effective ways you can drive business growth to your advantage.
1. Learn from other businesses.
At times, the most essential advice can come from your fellow businessmen and not from the CEO of some big Fortune 500 company. While you are still starting out, build connections with other related businesses. It may even be valuable strategy to visit your competition and nurture a healthy relationship with them.
Being in the business before you, they may have more knowledge and experience navigating in your industry, which is relevant information that you need to learn. Don't be afraid to refer customers to them. In the end, this give-and-take relationship may benefit your business in the future.
2. Don't ignore grassroots methods.
Email marketing and digital advertising are all the rage in the past few years, and they are truly great ways to extend your reach as a brand. However, a 2015 Nielsen report showed that consumers are 90 percent more likely to place their trust on a brand referred to them by friends.
Now that's the power of word of mouth for you. Now that you've built relationships with other local businesses, turning them into partnerships can draw huge results—using them as opportunities to connect with new customers and building a following in the process.
3. Plan for the worst.
Unfortunately, not all lightbulb business ideas successfully turn into fruition. It's a reality that many entrepreneurs may not see coming. Being a small business owner, or an aspiring one, it is best to consider this possibility.
To prepare you for the worst, think of yourself as having zero money and coming close to bankruptcy. How will you be handling such situation? Figure out a solution or a back-up plan before hitting the launch button to make it easier for you to stand back up.
4. Be competitive when hiring.
You may not be equipped with a ton of experience with hiring, but there are assessment tests that you can rely on. You may not be able to pay your employees the same amount as large companies, but you can be competitive in your benefits package.
To further eliminate unnecessary costs, which you would not want considering your limited resources, you may also screen your applicants for drugs and other substances through a hair follicle test or a THC test. Small business owners are faced with huge challenges when it comes to hiring and recruitment, yet this should not intimidate the ones who are bound for success.
Last but not the least, be patient in your journey as an entrepreneur. After all, the best companies did not reach the peak of their businesses overnight.