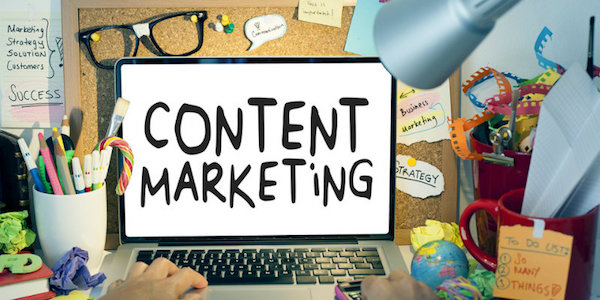 Small businesses worldwide are looking for effective ways to reach a wider audience. As you probably know, setting up a website is not sufficient to run and manage an online business successfully. It doesn't matter whether you have the most appealing website out there, if you don't promote it, then it will not be visible to your target audience. Without visibility, you will not receive any visitors, which means no sales. On the other hand, content marketing provides an effective means of channelling quality traffic to your website. When done properly, that traffic can lead to conversions.
So, how do you go about it? Here are some tips to consider:
Leverage Social Media.
Social media provides a great marketing platform for small businesses. If you have already created a website for your online business, you need to proceed and set up professional social media accounts for your brand. Social media platforms work differently. Also, different social media platforms favour different industries. You, therefore, need to know which social media platforms align with your goals and objectives. If you are into B2B marketing, then it's advisable to use LinkedIn. On the other hand, if your company concentrates on B2C marketing, then you should opt for Facebook. As you create your social media accounts, ensure you use a profile picture that relates to your brand. You also need to make sure there is a CTA button on your profile description. Once you have set up your social media accounts, you will be able to leverage their extensive visibility to increase your audience.
Publish High-quality Content.
It goes without saying that to succeed in digital marketing; then you must be ready to create high-quality content. When it comes to website content, you have the freedom of publishing as much content as you wish to provide your readers with fresh content and to improve your rankings. However, as you do that, ensure you only publish high-quality content. Posting for the sake of it will lead to poor ranking on search engines. With poor ranking, your conversions will also diminish. Your blog content provides the first interaction between your brand and the customer. As you already know, first impressions are vital. Take the time to create excellent content. If you can't do it, then you need to hire someone who can do a professional job.
Know When to Publish.
People visit the internet at different times. Also, some people tend to visit some websites at various times. For example, people mainly visit social media early in the morning or during lunch breaks. Due to this reason, you need to conduct thorough research and understand how people interact with your website. Once you establish that, then you should work on a schedule that allows you to post content at those particular times. Doing that will increase your visibility. It also provides an opportunity for your content to be shared around social media.
Target Multiple Keywords.
Keyword targeting is vital for any brand that seeks online success. If you wish to attract organic traffic through search engines, then you need to target multiple keywords. As you do keyword research, don't only focus on the main keyword. For example, if your main keyword is best radar detector, the chances are high that you might be competing for the same keyword with another brand. To minimize that competition, look for other keywords that target your industry. Various keyword research tools are available, which can help you with the task. Also, don't forget long tail keywords as they will improve your rankings on Google.
Leverage Influencers.
Apart from the above tips, you can also make use of influencers to increase your brand's visibility. Over the last few years, influencer marketing has grown to become one of the most effective ways of digital marketing. Most people believe that influencer marketing is the reserve of large corporations. However, that is not the reality on the ground. Working with an influencer promotes traffic growth while giving your brand more authority and better recognition.
Bottom Line.
Any small business that seeks success on the internet needs to prioritize content marketing. As noted above, the competition keeps increasing. It is, therefore, the role of business owners to keep improving every day. Small businesses also need to embrace the latest trends in online marketing. By using those strategies, small businesses will be able to attract and retain customers.