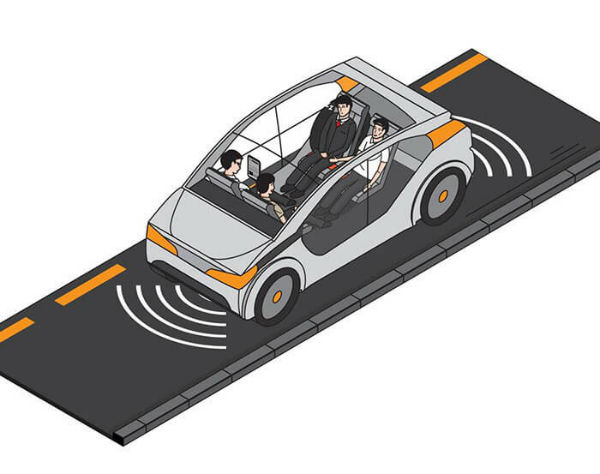 by Brian Neese
Smart cities are a new approach to urban development. They hope to "solve tangled and wicked problems inherited in the rapid urbanization," according to research from the Center for Technology in Government at the State University of New York at Albany.
Rapid urbanization is a crisis. Half of the world's population lives in cities, with 10 percent living in the top 30 metropolises. Although cities occupy less than 2 percent of the landmass of the Earth, urban residents consume more than three-quarters of the world's natural resources and are primarily responsible for greenhouse gas emissions. Rapid urbanization leads to problems such as difficulty in waste management, scarcity of resources, air pollution, human health concerns, traffic congestion and inadequate, deteriorating and aging infrastructures.
Smart cities hope to solve these types of problems. Smart cities are cleaner and more efficient, and they enable population growth more easily. But they also help grow innovation through technology, organization and policy.
The Business of Smart Cities.
The smart city industry is projected to be a $400 billion market by 2020, with 600 cities worldwide, TechRepublic reports. These cities are expected to generate 60 percent of the world's GDP by 2025.
Examples of Urban Tech.
There are several types of technology in smart cities that impact business and benefit local economies. Here are two of the most effective implementations for urban technology:
Smart Energy.
Smart energy in residential and commercial buildings helps enhance efficiency, minimize energy use and enable the collection and analysis of energy use. LED lights specifically represent an easy entry point for cities, because they save money immediately and pay for themselves within a few years. Buildings can reduce their costs by reporting energy use actively, improving grid management and optimizing power production through different sources and distributed energy production.
"Smart grid solutions play an important role in the development of smart cities," Mike Zeto of AT&T Smart Cities told TechRepublic. "From prepaid energy applications to advanced metering infrastructure, there are several solutions to enhance energy services. With a smart grid, you can improve outage detection, speed of data capture, continuing and disaster recovery, field service operations and overall grid modernization techniques."
Smart Transportation.
Cities are seeing a very fast return on investment from transportation, traffic monitoring and parking. Smart traffic lights and parking, as well as multi-modal transportation, not only reduces the cost of monitoring parking and collecting fines, but helps lessen traffic congestion.
Smarter parking leads to people spending less time looking for parking spots and circling city blocks.
Connected city buses enable people to have real-time information on when buses will arrive at a bus stop.
Traffic lights can be prioritized based on bus schedules to allow traffic to flow more freely during rush hours.
"It's using sensors to collect data about the movement of people, all forms of vehicles and bikes," Herman Chandi, co-founder of analytics company CommunityLogiq, told TechRepublic.
"A smart city is one that greatly reduces vehicle traffic and allows people and goods to be moved easily through various means. Intelligent traffic systems are an example of this and the achievement of autonomous vehicle transportation would be a prime example of success for a smart city, as this could reduce vehicle related deaths. All these efforts would reduce pollution as well as time stuck in traffic, resulting in a healthier population."
Examples of Smart Cities.
Smart cities have been developed to try to inject life in the country's economy through innovation. Here are three noteworthy examples of integrating urban technology.
– Skolkovo Innovation City in Russia has been recognized as an attempt to emulate Silicon Valley. The project began in 2010 and has been backed by billions of dollars and many of the world's most successful corporations, including Boeing, Cisco Systems, EADS, GE, Johnson & Johnson, IBM, Intel, Microsoft, Siemens, Nokia and Samsung. Skolkovo is focused on five "clusters" specializing in different areas: information technologies, energy-efficient technologies, nuclear technologies, biomedical technologies, and space technologies and telecommunications.
– The Sino-Singapore Guangzhou Knowledge City (SSGKC) in China serves as a "strategic development platform and a model for economic transformation and industrial upgrading." In 20 years, SSGKC, in an area of 123 square kilometers, is expected to house a live-in population of 500,000. In 2016, the city agreed to add a smart eco technology center to showcase sustainable development, The Straits Times reported. SSGKC is the third project of the Sino-Singapore cooperation, following Suzhou Industrial Park and Tianjin Eco City in China.
– The local government in Austin, Texas, home to CTX, has also set its sights on becoming a Smart City, "one that uses cutting-edge technology to address mobility, safety, equity and environmental challenges for all its residents," according to the city's official website. Austin was one of seven finalists for the U.S. Department of Transportation (USDOT) Smart City Challenge, a $50 million grant prize that went to Columbus, Ohio, in 2016. The city plans to continue moving forward with smart city initiatives.
How Technology Facilitates Urban Management.
Smart cities are embracing innovation to help solve the rapid urbanization crisis. Technology, as the tool for innovation, plays a leading role in developing these cities, along with organization (to manage innovation) and policy (to create an enabling environment).
Urban management is a natural fit for technology, according to entrepreneur Gideon Kimbrell in Forbes. From automatic street light dimming in Reykjavik, Iceland, for viewing the northern lights to needs like flood prevention and air quality reporting and advising, technology can make a big impact. Managing environmental factors can lead to better safety, such as by decreasing air or water pollution to reduce disease.
Urban technology can also enhance safety by targeting crime. "Web-based Crime Stoppers programs and real-time crime mapping via sensors can inform better policing and allocation of resources as well as increase citizen caution through automated broadcast alerts," according to Kimbrell.
From the environment to safety and areas like entertainment and business, urban technology in smart cities can make improvements. Smart cities are producing massive amounts of big data, and if analyzed quickly and properly, this data can reap further rewards for urban management and beyond.
"The pervasiveness of technology and the expansion of open data policies is about to unleash an economic growth engine for urban innovation that we have never seen," John Gordon of GE Digital told TechRepublic. "We are moving from analyzing data that exists within city hall, to generating new data from sensors that are deployed all across cities for use by multiple departments and people for multiple uses."
Pursuing a Career in Business.
You can advance your future in business by earning a fully online business degree from Concordia University Texas. Choose from an online bachelor's in business administration or an online MBA. Both programs offer a real-world, focused curriculum that you can apply to your career.