Students Who Want To Become Entrepreneurs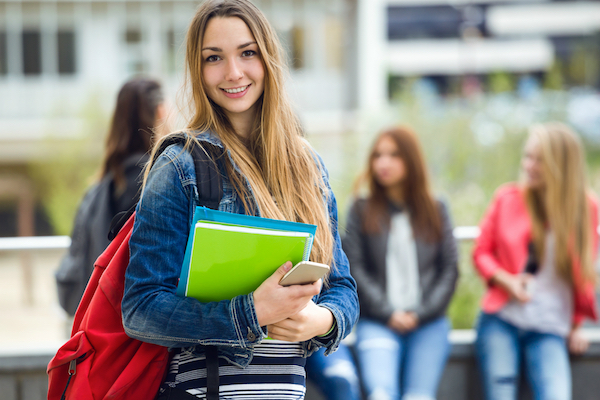 by David Essel, author of "Positive Thinking Will Never Change Your Life But This Book Will: The Myth of Positive Thinking, The Reality of Success"
More and more high school students, and college students, are looking at opportunities in life that have nothing to do with the corporate world.
They are already planning, and scheming, on how to become entrepreneurs.
And why not? To be in charge of your future, your finances, and doing the work you love every day should be enough to inspire millions of more students to pursue the world of entrepreneurship.
Here are my four most important keys that you need to follow in becoming an entrepreneur:
#1 – Find a career as an entrepreneur that you love, never do it just for the money.
There will be days that suck. You might as well do what you love on the days that suck, then trying to stay motivated by money only.
#2 – Shadow an entrepreneur in your selected field today.
If you want to become a hairstylist, web designer, counselor, artist, musician, or even a concierge physician… Find someone doing that as an entrepreneur today and ask if you can shadow them a few days a week for four weeks in a row.
#3 – Understand that your life is going to be a roller coaster, especially in the beginning.
Starting a new business, statistics have told us for years, can take anywhere from 3 to 7 years to grab a foothold in whatever industry you want to be in. To keep that dream alive, we have to understand there will be many challenges, and they will be worth it.
#4 – Surround yourself with highly motivated people.
If you hang out with friends that are stoners, drinkers, with very low dreams in life… It will be hard to sustain the energy to create the world that you want as an entrepreneur. You may have to let some friends go, but down the road it will be worth it.
David Essel is a number one best-selling author, counselor, life coach and inspirational speaker. His work has been endorsed by celebrities like Jenny McCarthy and the late Wayne Dyer. He is author of a number of books including "Positive Thinking Will Never Change Your Life But This Book Will: The Myth of Positive Thinking, The Reality of Success"
.

This is an article contributed to Young Upstarts and published or republished here with permission. All rights of this work belong to the authors named in the article above.