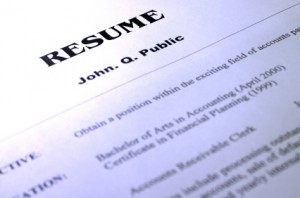 One of the greatest challenges when it comes to job hunting is writing a good resume. Employers usually just take a couple of seconds scanning each resume before they stick it in the 'Yes' or 'No' pile, which is quite harsh.
However, you should not fear since this article compiles the top 10 tips for writing a good resume that will help you secure that all-important interview.
1. Keeping it Real.
A good resume should be no more than 2 pages of A4 paper. Employers typically take an average of just 8 seconds looking at one resume, and the quickest way for your resume to end up on the no pile is to send your whole life story. Keep your resume brief, punchy, and save all the finer details for your interview.
2. Personalize It.
Everyone has done it. Sending out the same resume to multiple employers to save time. It is time to stop doing this and start changing your resume for each position you apply for. Research the company and then use the job advertisement to determine what skills you need to point out to potential employers and they will definitely appreciate the effort.
3. Have a Personal Statement.
You shouldn't just assume that a potential employer will see how your experience relates to the job. A better idea would be to include a short personal statement explaining why you are best suited to the position. The cover letter should reflect this too.
4. Avoid Leaving Gaps.
Human beings are quite cynical and leaving gaps in your resume immediately rouses the suspicions of the potential employer and they probably will not be too forgiving. It can be quite worrying if you have been out of work, but you should just spin it in a positive way. Did you do some volunteer work, a course, or develop soft skills such as project management, teamwork, or communication? If this is the case, you need to make it abundantly clear.
5. Keeping it Current.
It is important to keep your resume updated whether you are actively searching for a new job or not. Whenever something major happens in your career, you should record it so that you don't end up forgetting something that's potentially important.
This is especially if you are looking for software engineering jobs, where the competition is such that you definitely need the most updated information to prove your capabilities.
6. Check for Errors.
Employers actively look for mistakes on resumes and if they do find some, you will end up looking quite bad. According to David Hipkin who is the head of resourcing and recruiting at Reed Business Information warns that since most employers are currently receiving massive volumes of applicants, you might find it quite hard to secure an interview if the employers decide to dismiss your application due to avoidable errors. If unsure, you should use a spellchecker and ask another person to double-check whatever you have written. If you want help, try here https://arielle.com.au/you-want-to-have-resume-professionally-written/
7. Be Truthful.
Everybody lies on their resume, right? No.! Blatant lies on your resume can land you in a lot of trouble if employers decide to check your background and references. You obviously don't want to start working and then suddenly lose your job because of lying. You might even get caught out during the interview if you are suddenly unable to answer questions on subjects you claim to know, which can be quite awkward and embarrassing.
8. Use Math.
This might sound dull, but backing up your achievements with numbers makes it easier to sell yourself. When you are writing your work history, you should not just say that you helped increase the sales volume at your previous employer; tell your potential employer that sales increased by 75 percent over a 6-month period. Big numbers are quite good, but don't forget to be truthful.
9. Making it Look Great.
Image is everything in the world of today and this also applies to your resume. Take some time to make it pretty. Keep your sentences short and use bullet points. Use the graphic design trick of leaving enough white space between categories and around text to make the layout easy on the eye.
10. Make Your Resume Keyword Friendly.
If you have uploaded the resume to a job site for recruiters to find you more easily, then you need to include the right keywords. Job buzzwords and titles will help a search engine pick out your resume from the pile. If you are confused, don't be. A person applying for a marketing position might mention digital marketing, direct marketing, and Search Engine Optimization (SEO) among his or her skills and experience. If you are not sure, you should have a search online and see the words that are commonly mentioned when you input your job title.