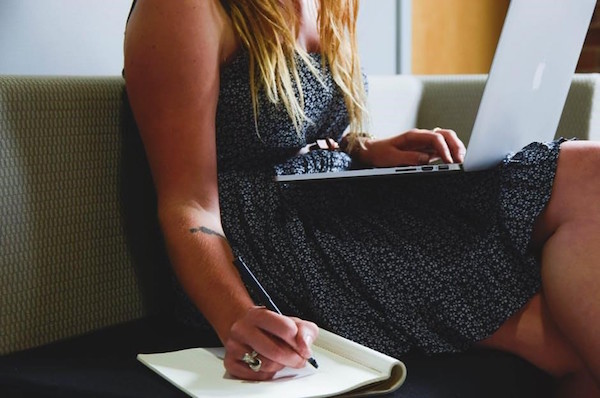 If you're a college student, chances are you're short of money. Even if you're not, I bet you'd like to have a little more of it.
There's a mistaken belief among young people that they cannot get a well-paid job due to the lack of experience and qualification. But there's something college students can do well. They write academic papers regularly.
If you're lucky to have brilliant writing skills, you may get a job at an essay writing service like EssayPro.com. You probably know what it is. Let's explore these web-based services in detail.
Who And Why Buys Papers Online?
Academic writing industry has become a source of employment for many freelance writers. The customers are students of high school, college or university. According to the reasons why they refer essay services, the customers are divided into 4 types.
1. Lazy-bones.
Some college students are too lazy to complete their assignments. They have enough money to make orders every time they don't feel like writing. However, these young people constitute a small part of the customers.
2. Weak time-managers.
Too many responsibilities and ineffective planning result in students' inability to cope with everything. They have to rely on custom writing agencies to avoid procrastination and bad grades.
3. Struggling learners.
Some topics can be really difficult. Students cannot gather enough material, analyze the information, or structure it into a logical narration. The current educational system puts learners under pressure. Sometimes parents expect too much from their children. So, they try to avoid failing grades at any cost.
4. International students.
Young people from foreign countries face language barriers. They can have great ideas and be acknowledged in the topic, but cannot express it correctly. They choose to order paper writing or editing and proofreading.
The Advantages of Working as An Essay Writer.
Paper writing business needs more employees. What benefits can it offer to freelance authors?
1. A flexible schedule.
Every freelancer enjoys the opportunity to develop their own timetable. It is possible to choose the amount of work. Writers take as many orders as they can manage. That means that you won't have to sacrifice your study time for work. However, it is vital to complete the papers on time.
2. A database of orders.
It takes an independent writer much time to find customers. If you work at an essay writing service, you'll have an access to hundreds of orders at any time.
3. Online chat with your customers.
Academic writing agencies encourage real-time communication between writers and customers. It helps to understand the requirements of the order, clarify the details, and discuss drafts. Don't worry. This correspondence won't take much time. Students usually don't ask many questions about the writing process.
4. A good salary.
Essay writing business is lucrative. Thousands of students hire professional writers daily. When there's a great demand, prices are high.
Keep in mind that you'll have to share a part of your income with the service. After all, it helps you to connect with customers and organize your work.
5. Personal development.
Writing process involves doing a research. The topics of the essays will relate to your major. Thus, you'll learn a lot about famous novels, historical figures and events, technologies, or other information you might need to successfully go through your course.
This job will sharpen your writing skills. Your own academic papers will become outstanding. Mastering critical thinking skills will help you understand and analyze other's points of view. You will be able to present your own ideas clearly and logically. Stylistics, grammar, and punctuation knowledge will also improve.
The Requirements to a Prospective Essay Writer.
You can find a vacancy offer nearly on every website. To get the job, you'll have to meet the common requirements:
A native speaker of English. Applicants for whom English is a second language are not accepted;
Academic degree. Applicants should hold a Bachelor's, Master's or Doctorate degree in the target subjects. The companies make exceptions for students if the provided essay examples impress them;
Custom essay writing experience. As a college student, you practice paper writing regularly. Again, it all depends on your skills;
Online availability 24/7. As a writer, you'll have to respond to the urgent customers' questions in a polite manner;
An ability to work under pressure and meet deadlines.
As it was mentioned, the applicants are asked to provide the employer with the examples of their work. They assess your sample work by such criteria as:
Command of English;
Ability to present information clearly and concisely;
Knowledge of the most common referencing styles, formatting styles, and common writing requirements and standards;
Ability to develop unique and plagiarism-free academic papers.
The Challenges of Essay Writer's Work.
1. Matching a student's writing style.
Obviously, learners don't want to be caught on cheating. While the plagiarism-detection software cannot spot the differences in voice and tone between the essays, a professor can.
2. The ethics concerns.
The issue of ethics is a double-edged sword. On one hand, a person who writes academic papers for students is helping them to cheat. We can't argue with that.
Some academics call it plagiarism. That's not quite right. Respected services provide unique, deeply-researched and properly-referenced papers. Moreover, a customer gets the right to submit it as their own.
On the other hand, essay services are not recognized as illegal. It is you to decide whether the job fits you. Anyway, who can blame a student in the need of money for having a job, even if it is not 100% ethical? When your bills are due, when you're required to buy textbooks, and when you need to buy food and clothes, you need a job that can help you avoid getting dragged into debts.
Since the demand for essay writers is increasing, the competition is becoming tougher. You may be rejected. Don't take it personally. Keep improving your writing skills and applying for a job until you get it.
Michelle Brooks is the blog editor at EssayPro. Her professional expertise includes career, self-development, general education, e-learning and freelance.