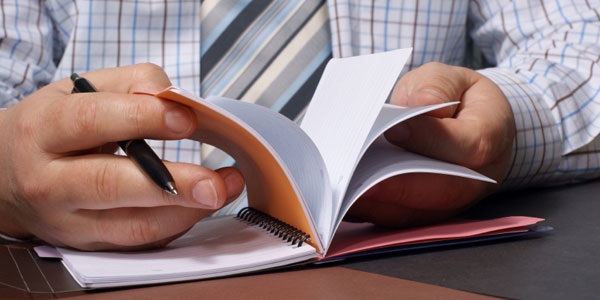 Did you know that the legal term amicus curia is a Latin phrase that means, a friend of the court?
Law contains at least 100 phrases directly borrowed from Latin. Theology students study Latin deeply to help them interpret early scriptures written on ancient manuscripts.  This knowledge helps them to understand the writer's message in the right context hence maintaining accuracy during translation.
Are you wondering how you can establish yourself as a successful online Latin tutor? Here are some basic requirements to get started:
A computer with a webcam
A high-quality microphone
Fluency in Latin
Social media accounts
High-speed internet
Some online tutors offer their Latin courses on their own websites. If you don't know how to construct a website, you can register as an online Latin tutor on Preply.
What are the perks of being an online Latin tutor?
1. Determine your own worth.
One key advantage of being an online tutor is the freedom to set your own hourly rates. An online tutor with a Bachelor's degree in Latin can confidently charge double the rate what another tutor with less experience charges. Some students are willing to pay as much as $60 dollars an hour.
2. Choose your own working hours.
If you're looking for a career that's viable and still grants you the freedom to pursue other personal interests, then look no further. Some online tutors prefer teaching in the morning because their brains work best during this time of day. Other tutors have full-time jobs but still enjoy teaching Latin during the weekends.
3. Create your own syllabus.
Unlike normal schools where the teacher strictly adheres to a pre-approved syllabus, an online tutor has full control over the content. This means you can come up with online Latin courses for various market segments. For instance, you could create a beginner's course for tourists who are visiting Latin-speaking nations. The aim of this course is enabling tourists to overcome language barriers through understanding basic day-to-day Latin.
What factors determine how much I make per month as an online Latin tutor?
1. Online marketing strategies.
In order to attain your monthly revenue targets, you need adequate customers. Thriving online tutors use various keyword research strategies in order to identify their target markets. They also own blogs where they post informative articles, which enable them to convert readers into students.
2. Uniqueness of your services.
One mistake you should avoid at all costs is offering the same online Latin course offered by virtually every tutor around you. If your competitors offer high school Latin courses, step up and offer advanced courses for college students. This will help you to stand out and dominate the market segment in need of advanced Latin courses.
3. Availability.
Latin teachers usually get paid on an hourly basis. Unlike a permanent employee who receives a fixed monthly salary irrespective of their output, an online tutor has to roll up their sleeves.
Summing it Up.
You can generate rewarding monthly income as online Latin tutor if you dedicate enough time and effort to three important areas. First, do thorough market research to help you come up with an effective online marketing strategy.
Second, research what content the market is currently offering by enrolling in a few online Latin courses. You'll gain credible knowledge of what customers are actually looking for. Finally, customize your timetable according to your clients' needs.