by Owen McGab Enaohwo, CEO and Co-Founder of SweetProcess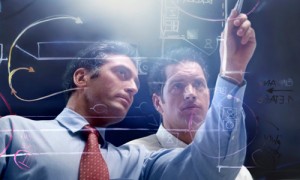 Well-executed workflows are the backbone of any successful business. They keep everything running smoothly, ensuring every department and member of staff knows what they're doing and when.
Taking a process and streamlining it for maximum efficiency helps increase productivity, reduce paperwork, improve employee confidence, and ultimately boost your bottom line. The easiest and most all-encompassing way to enjoy these benefits is to manage workflows via workflow management software (WMS).
Finding WMS won't be a problem — you have dozens to choose from. Finding one that fits your needs, however, is more challenging. There's certainly no one-size-fits-all solution. To cut through the noise and find a software solution that meets your needs, here are some important considerations.
1. How user-friendly is it?
The idea behind workflow management software is that everyone, from board level down to entry-level admin, can use it. There's no guarantee that everyone requiring access to the software is going to be tech-savvy enough to be comfortable with it from the get-go. Therefore, ease-of-use should be at the very top of your list. How is the software presented? Is everything presented in a clean, jargon-free way? Is software designed with simple navigation and tools that can be found without fuss? Could you teach a new employee how to use the software without trouble?
These are all key questions you should ask yourself when choosing new software. Many systems offer free demos; it's well worth taking advantage of this.
2. Does it offer the workflow flexibility you need?
Not every workflow will follow a logical order or sequence. Processes that involve a number of different departments might require parallel tiers so that specific tasks can be carried out without affecting the dynamic of the workflow. If you expect your workflows to follow an unconventional pattern, you need a system that allows the flexibility to create as you require.
3. Do you need cloud integration?
Many WMS programs are hosted locally and accessed via a company's intranet network. However, many businesses are increasingly allowing employees to work remotely on their own schedules. If you have a flexible workforce or outsource work to freelancers in different time zones, cloud-hosted software is a must.
4. Does it keep all users in the loop?
Similar to the need for cloud integration, employees might access workflows at different times of the day or night. Holidays, days out of the office, and training excursions will also preclude members from being logged on to the system at the same time. Most people will have access to email though. Customizable email notifications ensure everyone is kept abreast of changes, new tasks, and deadlines.
5. Does it integrate with your existing programs?
Microsoft Office, Google Docs, Adobe Photoshop, SalesForce — programs used every day to complete work. Any good WMS solution has to be able to integrate with the programs you use. Most do allow you to upload files and folders from third parties, including the ones listed here, but make sure the specific tools you use are included.
6. Does it allow customizable access?
A typical workflow involves staff at different levels of the company. A CEO might oversee an entire workflow, with department managers in charge of certain tasks, and employees within those departments carrying out the work.
A designer working on a new brochure, for example, might need to view the progress of a copywriter working on the text, but he wouldn't need to see how the finance department is interacting with the distribution company. And none of these employees would need to see the tasks of the CEO.
Customizable, user-based access allows administrators to assign specific tasks and implement restrictions based on the role of the individual. This keeps sensitive information protected and historical workflows in order.
7. Does it offer reporting?
Any WMS you choose should have a central dashboard that provides an overview of workflows and real-time information on key performance indicators (KPIs). Performance stats should be available for each task within a process to ensure objectives are being met.
As workflows are central to the success of a business, it's often necessary for managers to deliver reports to shareholders and board members. If this is the case in your situation, check that the software allows printable and downloadable reports.
8. Do workflows involve repetitive tasks?
Repetitive tasks are monotonous enough without having to input the same information every time you log into a system. Software that offers the ability to create pre-filled forms will be of huge benefit in these situations. Pre-populated data requires only unique aspects to be completed, thereby saving time and a whole lot of boredom!
Conclusion.
Workflow management software is an investment. And like any investment, research and weighing the pros and cons are required. A program that meets the aforementioned considerations is sure to meet the required standard: effective workflows and happier staff!
Owen McGab Enaohwo is the CEO and Co-Founder of business process management software, SweetProcess which was founded in 2013. As CEO, Owen helps SweetProcess's growing customer base of companies and their executives with strategies on how to get consistent performance from their employees. From 2009 to 2013, he ran a business process outsourcing firm that provided entrepreneurs with outsourced staff from the Philippines.