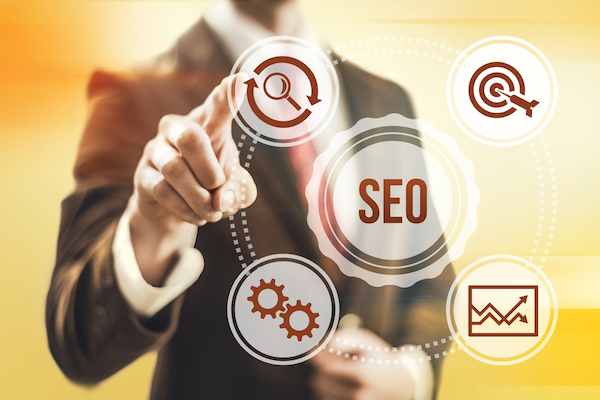 Online websites face special set of challenges when it comes to improving their sales and struggling for visibility. Repetitive product descriptions fade into the morasses of similar posts, then finding original content and coping with the flow of products add their toll to the uphill climb.
But, with the proper application of the following tips and tricks, these difficulties can be flipped around and turned to specific advantages. Take a moment to consider how the following tips and tricks can be applied optimizing your website for better search engine visibility.
1. Add fresh content to the website.
While many online merchants believe they are online to focus on sales, this is only a part of the task. A lot of the work is providing value for your customers with meaningful content and informational posts. Not only does this improve your standing with the major search engines, it will improve your relations with valued customers who will increase your monthly profits.
Some tips for creating valuable content include creating cases histories and success stories. Keeping a blog can also improve your customer engagement and provide valuable industry advice. You can get more tips about on page SEO on Matthew Woodward's site.
2. Eliminate repetitive copy.
Another big issue with the online market is that some much of the content is repetitive with only slight variations making any difference. Product descriptions are the big victim of this eventuality. Worse yet, if other retailers are also selling products like this, their site is full of similar copy.
The best way to avoid the penalizations for duplicate content is to take a bit of extra time on producing product descriptions that are unique and provide a singular perspective. Make sure the most distinguishing features are highlighted and avoid using the same word too many times. Grab the thesaurus and look for other words to use. This will be essential when applying your keywords to your website. Too many keywords and over use is as bad as using none at all so find ways to use synonyms effectively.
This is another act that will not only contribute to the search rankings but can also be used to improve the experience visitors will have.
3. Draw traffic to static pages.
Another difficulty to the online retailer is that many of the product descriptions must be updated and removed fairly frequently. While adding content to a website can boost the SEO, taking this content down will undo any advantages provided.
To avoid the problems associated with this common occurrence, draw your seo efforts and resulting traffic to your stable category pages as opposed to those individual product pages that change frequently.
4. Don't Forget the PDF Product Catalogues.
Many merchants offer a PDF file for all their catalogues to their clients for download. When taking the time to optimize a website it is a good idea to address these catalogues while updating any others you will be including on the site.
Never Forget the following essential points on optimizing or updating PDF files:
Use text based files that the search engines can easily understand, they are still trying to figure out what a picture is.
Optimize much in the same way you would a HTML page, this includes keywords in the headlines, more in the meta and copy descriptions and some in the hyperlinks as well.
5. Optimize images for search engines.
When posting images of all your products online, don't assume the search engines will read and understand them. Make sure you are including a proper description for these images as well. Also, images that are properly categorized for search engines to categorize have a better chance of being shared and lined across the internet. Here are some good tips from SEJ.
All of the above will help you improve your ecommerce SEO and grow your site and sales creating success.