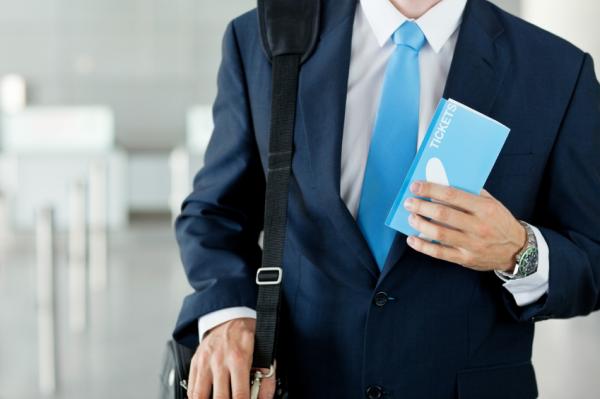 Most travelers forgo the option to purchase travel insurance. But, as a business owner, if your employees are routine travelers, having travel insurance offers peace of mind in the event that travel plans don't go as intended. With travel insurance, there are all sorts of coverage options. Want to provide coverage for your employees but don't know what should be part of the insurance you select?
Keep reading for 5 scenarios you'll want to cover when your employees travel.
1. Trip Cancellation & Interruption.
Trip cancellation and trip interruption coverage are the most common and most usable parts of travel insurance. Business trips often cost thousands of dollars. Travel can be unpredictable. From weather to a lack of airline employees, there are all sorts of factors that can interrupt or cancel travel plans. But, for a fraction of the cost of a business trip, you can rest assured that your travel investment is protected. Trip cancellation and interruption coverage applies if:
Missed flight or emergency flight for reasons outside of control, such as weather, airport strike, etc.
Travel cannot occur because of layoff, sickness, death, or some other acceptable reason
The tour company goes out of business
If one of your employees fall sick days before the trip and can no longer attend, the trip can be rebooked or cancelled with minimal loss of funds. This type of coverage makes most sense if you're paying high upfront costs, especially when the costs aren't typically reimbursed or if there's high cancellation fees.
2. Flight Delays & Cancellations.
Flight schedules can change a week before a business trip or the day of. Since travel delays and cancellations can interrupt the entire trip, this type of coverage is a must. Travel delay coverage offers reimbursement for meals and hotel expenses that are incurred because of a delayed departure or return flight. Commonly covered travel delay reasons include:
Natural disasters
Inclement and severe weather
Lost or stolen passport, money, or travel documents
Airline strikes
Fly American Airlines? Be well aware of the American Airlines flight delay policy (or whichever airline that you've selected). More often than not, airlines aren't required to reimburse travelers for cancelled or delayed flights. With flight delay or cancellation coverage, you don't need to worry about losing the money you paid towards flights.
3. Medical Coverage.
Before purchasing medical coverage through travel insurance, it's best to check with your company's health insurer to determine what's covered under the existing health plan. Most U.S. health insurance companies provide coverage throughout the country as well as overseas, but not all do. For example, Medicare does not cover foreign medical bills or hospital stays.
If your existing health plan does offer international coverage, it may still make sense to purchase coverage through travel insurance. This would serve as supplemental coverage that can be used for other expenses like deductibles.
4. Loss & Theft Protection.
No one is safe from theft, especially when traveling. Loss and theft can be extremely expensive, especially when considering items that are often brought along with business travel. Laptops, smartphones, and tablets are very expensive to replace. In the event of loss or theft, travel insurance can cover the value of stolen or lost items. In order for this type of coverage to be useful, it's important to have a running list of what items your employees are taking with them on the trip. Create an itemized inventory that provides a listing of high-value items along with their value and purchase cost. It's also helpful to take pictures of each item in the event that something is stolen.
Luggage Insurance.
Each year thousands of bags and luggage go missing. If luggage is delayed, lost, or damaged, you'll want to know that your employees are covered. The cost of replacing lost luggage, to include the loss of clothing, shoes, and jewelry, can be quite expensive. Luggage can contain some pretty high-value items, including clothing, shoes, and jewelry.
To ensure your employees can be reimbursed in the event of delayed, lost, or damaged luggage, ask each of them to create an inventory of their items. This should include the cost of the luggage as well as the value of the items inside of the baggage. This will allow employees to submit a thorough claim in the event of a luggage issue.
Conclusion.
As with any type of insurance, there are a lot of coverage options when it comes to travel insurance. If you want to ensure your employees are fully covered no matter when or where they travel, ensure the 6 scenarios above are available in your plan.