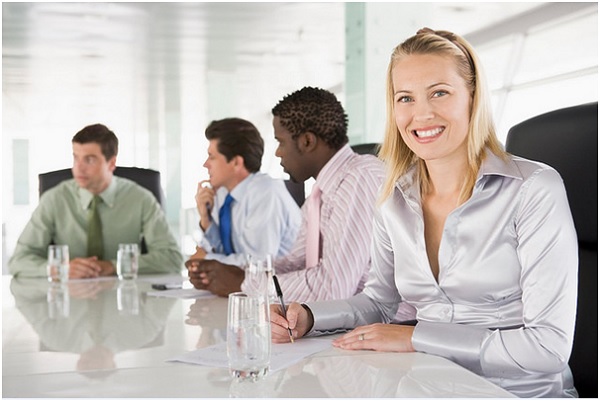 by Aditya Singhal, co-founder of Transtutors
You must have heard about the term Entrepreneurship. We all know that who entrepreneurs are, what roles do they play etc. but have you ever heard of "Intrapreneurship". Who are Intrapreneurs?  What they do and what qualities you need to be an Intrapreneur?
Entrepreneurship is the process of setting up your own business, taking financial risks in order to make a profit. Whereas, the employee who acts like an entrepreneur within a company is known to be an Intrapreneur.
Intrapreneurship is doing same thing like an entrepreneur, but being on a job. An Intrapreneur can be an entrepreneur but an entrepreneur cannot be a Intrapreneur. For both of them, success is the motivator and profit is the reward.
In broader terms, an Intrapreneur is the employee who uses his creative streak and entrepreneurial skills to achieve the goal of the organization. Usually intrapreneurs are self-motivated, risk takers and proactive. They can easily identify the coming opportunities and risk as well. They can do experiment with the given project without having the fear of loss. Failure doesn't affect intrapreneurs, they don't have to bear the loss arise from failure, it's the organization which bears all the losses and even then also intrapreneurs get paid. It's a practice of intrapreneur to be an entrepreneur in future.
Here are some essential qualities of an Intrapreneur:
Passionate: Intrapreneur passionately do assign task and it can be seen in their body language and actions as well. They are highly motivated and take every responsibility passionately and do their work with "can do" attitude.
Courageous: There is a saying called "more risk more gain". Intrapreneur have the courage to take risk, they do experiments with their work so that they can achieve the goal of the organization.
Determined: Intrapreneurs know what they want to do, they are very focused towards their work. However they know everyone will know not believe in their ideas and vision.
Resourceful: Intrapreneur makes best use of the given resources. This makes them different from other employees as others ask for more resources. Intrapreneurs try to use the given resources to the fullest.
Result driven: Intrapreneurs need to focus on outcome in order to achieve desired results.
Now a question arises, why is Intrapreneurship important?
So, there are many reasons for Intrapreneurship being important for any company:
Business growth: Every organization want growth in their business, nobody wants to face downfall. Business grow with the contribution of each and every member working in the organization. Intrapreneurs contribute in the profit of the company with their entrepreneurial skills and mindset. Intrapreneur's creative mindset helps them to deal with any given situation.
Leadership: Intrapreneurs have the quality of leadership in them. They work passionately and know what they want do, they have the ability of decision making and risk taking. They acquire an ability to lead and control a team.They can do assign work solely and with other fellow employees, which makes them a better leader who can lead and guide the team.
Strategy and planning: Intrapreneurs strategy and ideas will always help the organization to achieve their targeted goal, intrapreneurs with an entrepreneurial mindset will always make best of their strategy. They know which idea will work on which situation. However, Planning is the first step of every future action, so it is important to make perfect plans to achieve goal.
Support and sustain innovation: Innovation plays vital role in growth of the organization. Intrapreneurs try new things, implement new ideas without the risk of going it alone. Innovation gives organization a new perspective to see things from different side. Improving existing products and services will bring a new change in the working environment. Innovation attracts investors and shareholders which is also a very good thing for organization.
Organizations which embrace Intrapreneurship achieve more profit and growth as compared to other organizations which do not practice approach of Intrapreneurship. Organizations need to find the Intrapreneurship quality within their employee to grow the business which is must have for the overall success and growth.
Aditya Singhal is the co-founder of Transtutors, an Online Assignment Help platform for Graduation and Post-Graduation level. It has been his passion and vision to help the students across the globe that he along with his co-founder started with this venture.