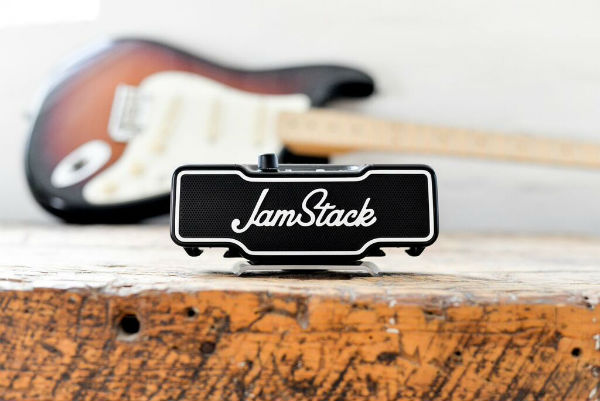 by Chris Prendergast, inventor of Jamstack
Starting any new business is tough, and getting funding is even tougher. That's especially true in a niche market, like the music industry. After seeing my idea for an attachable guitar amplifier sit on the shelf, I used creative deal making and industrious problem solving to turn Jamstack into a reality.
In under a year, I went from having just $12,000 in savings to a business valuated at $1.4 million dollars! It wasn't easy, but I started gaining traction after proving how my digitally connected amplifier solved a problem for millions of guitarists.
1. It's Not a Hobby.
My first version of Jamstack was built out of a desire to reduce set up time whenever I wanted to play the electric guitar. It worked, but I didn't pursue it. Years later, I revisited my idea and began hacking together a new prototype with speakers, phone mounts and bits from the hardware store. I was careful with my money, and viewed it as an investment not a hobby.
Once I could see for myself the Jamstack was possible, I began seeking counsel.
2. Make Creative Deals.
I started touring innovation hubs in my hometown of Toronto until I got a tip to visit industrial design firm Cortex Design. This is where I had to be creative, because I still had nothing to sell. After showing them my crude prototype, I brokered a deal to pay them enough to cover their costs, in exchange for a return on a crowdfunding endeavor.
To show I was serious, I also promised to bring on a team of people to help me raise funding on Indiegogo. I think if you've got a great idea you can really defend, and that fire of reflective confidence in your eye, people believe in you.
3. Leverage Your Connections.
With the design firm behind me, I brokered a deal with videographers Alix Gould and Dan Slater to create a flashy video explaining Jamstack. It showcased the 'coolness' of my attachable amplifier, how it worked with smartphones and how it could revolutionize the electric guitar. Since they also agreed to wait for payment, I was able to use my limited funding to land crowdfunding expert Khierstyn Ross.
I was extremely lucky to get these three partnerships, but if you don't seem desperate, and are just looking to make something work, you will find people who will be excited with you.
4. Secure Funding.
The costs associated with running the Indiegogo campaign added up quickly. I needed several thousand dollars for ads, retainers for an ad specialist, social media personal, PR services, photoshoots, and more. Instead of trying to cut corners, I created a business plan with help from the entrepreneurial group Futurpreneur and secured $45,000 in loans the Business Development Bank of Canada.
Applying for loans and paying talented people gets expensive, but if you've got some things behind you and real passion, the right people are willing to give you a chance.
5. Pitch Investors.
To keep momentum going and raise additional funding, I entered several pitch contests. I hoped to pick up tips on how to pitch investors and make some connections. In April 2017, I won a Startup Canada pitch contest for entrepreneurs worth $10,000 and access to music industry executives. Months later, I secured a spot on the Canadian TV Show Dragons' Den and walked away with $200,000 for a 20% stake in Jamstack and the help of two high profile investors.
We are now well on our way towards manufacturing Jamstack and being a debt free company worth several million dollars with design and tooling paid.
6. Stay focused.
Momentum and money have a way of making problems go away. You're going to get to a point where you need money, and debt can only get you so far. You need to be extremely industrious with all of your resources, structure deals carefully to reward success, and make sure every dollar you spend gets you closer to investment. Don't get distracted by everything you haven't sorted out yet, you'll solve those problems with your team when the time is right.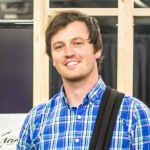 Chris Prendergast is a musician, engineer and teacher who invented the Jamstack so guitarists could play wherever and whenever they feel inspired without expensive equipment reducing portability. The JamStack is taking orders now and will ship in February 2018.