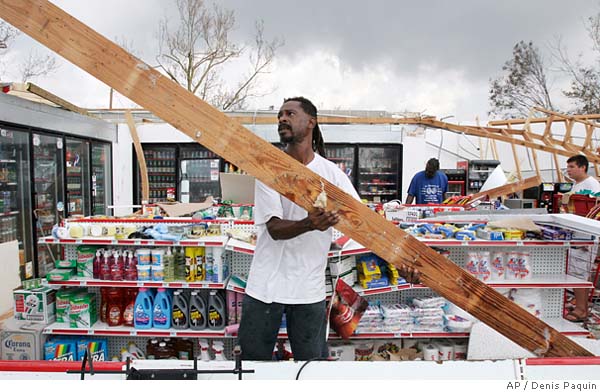 by Jesse Wood, CEO of eFileCabinet
Whether it's a hurricane, tornado, flood, or earthquake, natural disasters can strike at any time and with very little warning. Though many people worry about and prepare for the effect these events can have on their homes and personal lives, very few business owners put the necessary thought and preparation into dealing with the effects these disasters can have on their businesses.
Even smaller-scale disasters like large winter storms can have a major impact on your business, so it's important that businesses be prepared to deal with these situations. Any business, whether small or large, can preclude data and document loss by taking the proper precautions:
Forego the Paper Filing Systems.
Natural disasters often result in some variety of conflagration feeding on all that is flammable, particularly the paper containing your business's sensitive information. If a business is to keep its data, info, and records recoverable, paperless document management software is the best option. Even when the financial consequences of natural disaster are subtracted from the equation, document management software remains more cost-effective in the long run.
Let Encrypted Data Centers Give You the Statistical Advantage.
If data and information are securely stored in two places, the data has less statistical probability of being compromised by natural disaster. Document management software, as an answer to paper's inefficiency and disorganization, is usually equipped with nondescript data center storage, automatically backing up and syncing information on a regular basis to ensure its retention.
Be Down-to-Earth About the Cloud's Info Retention Bandwidth.
In the event of a hurricane, tornado, earthquake, or flood, servers are commonly compromised or destroyed entirely. However, the advent of Cloud-based document management software allows employees to access information from anywhere and on any device. So even if monitors are destroyed, mobile devices and tablets will retain info and allow workers to utilize it swiftly and responsively from locations other than the destroyed office.
Don't Rely on Third Parties After the Fact.
Paperless document management solutions are proven even more cost-effective than their paper counterparts amid natural disasters; although insured offices will co-pay a smaller premium for natural disasters' damages, file recovery in both electronic and analog form remains a lengthy, time-consuming process. In order to preclude this problem, a business can implement a simple, Cloud-based, in-house document management software before natural disaster strikes.
Ensuring your company is prepared for a natural disaster can make the difference between being able to continue doing business after disaster strikes, and having to close your doors for good. If you want your business to survive a disaster, then you need to have the right plans and tools in place to ensure that your employees are safe and your business is prepared to rebound after the events occur.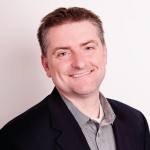 Jesse Wood is the CEO of document management software vendor, eFileCabinet. Founded in 2001, eFileCabinet, Inc. began as a cutting-edge tool to digitally store records in accounting firms. As it grew in popularity, eFileCabinet developed into a full-fledged electronic document management solution designed to help organizations automate redundant processes, ensure security, and solve common office problems.