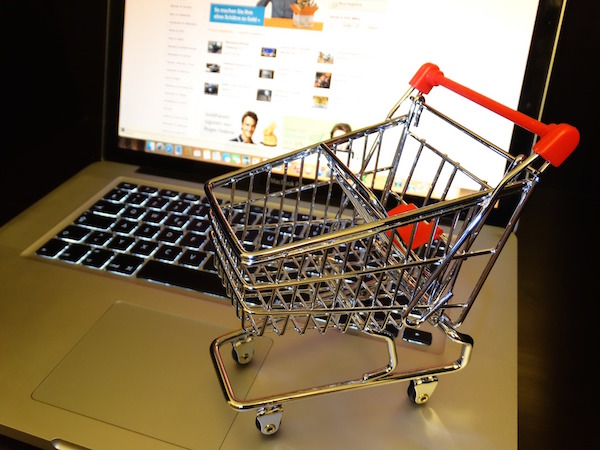 by Jessica Thiefels, owner of Honest Body Fitness
Whether you've been selling your product for years or just a few months, seeing a slow stream of sales, or no sales at all, is disheartening. You start questioning yourself and your product: What did I do wrong? Should I change it? Should I start over?
Believe it or not, many entrepreneurs experience this. In fact, the majority of launched products fail. According to research from Nielsen, 85 percent of new fast-moving consumer good (FMCG) products fail in the marketplace.
The good news is you can avoid making the same mistakes that have lead to the demise of so many products. Here are five reasons why your product isn't selling — yet. The key word being: yet. When you know what's going wrong you can fix it, trouble shoot, and keep pushing forward.
1. You Have a Haphazard Marketing Strategy.
It's easy to get caught up in the product and forget about putting a strong marketing strategy in place.  Yet it's one of the most important things for you to do. Mark Schaefer, consultant and author of "The Content Code" and consultant shares a recent experience he had with this:
"Earlier this year, I met with an entrepreneur who had worked for more than two years on an amazing software innovation. He wanted my help with some marketing advice and I started the process by asking him about the competition the product is likely to face, his ideal customer and how he would price the product. He couldn't answer any of those questions, and I knew we had a lot of work to do."
Shaefer points to step one of having a marketing plan: knowing where you fit within the industry and how that dictates your product and business needs. This information will create the foundation of your marketing plan, providing insights on:
Customer needs and how you can meet them
Market size and where you fit
Competition and how you can outsell them
To learn more about facilitating this research and preparation process, check out 5 Tips for Developing a Successful Market Intelligence Plan. If that feels out of your reach, at a very basic level, a simple marketing strategy will be able to create buzz around your product. You'll need to include: social media updates, guest posting or influencer outreach, basic SEO and web development.
2. Customers Are Skeptical of Your Product.
Today's customer is skeptical and distrustful. You have to prove to him or her that your product is the real deal. There are a number of ways to curb a customer's skepticism, and you can implement any and all of them to start selling more:
Social proof: This is when customers recommend your product based on their own experiences with your brand and helps build trust. Ask for reviews from the few customers you do have and make them front and center on your website.
Security certificates: Be sure to include security certificates, like an SSL Certificate, PCI Compliance, Trust Pilot, and Better Business Bureau badge. Put them in your footer and throughout the checkout flow.
As seen in: If your product has been featured in any industry-specific or well-known publications, make it known. Add a logo banner to your site, showing potential customers that the brands they know and trust recommend your product.
3. It's Hard for Customers to Buy.
The checkout process can make your break your sales. Forbes reported that some of the top reasons why people abandon their shopping cart includes: complicated navigation and checkout process taking too long. Luckily, this is something you can fix quickly and easily.
When designing the checkout process, remember the following golden rules from the guide, 5 Secrets to Successfully Selling Products Online:
Don't force visitors to register when they first visit your website.
Don't make the navigation on your website or blog complicated to use. Put the navigation at the top of the page.
Don't make buying process long and don't try to collect a lot of information from buyers. The more steps and information requested, the greater the friction, and the more lost sales you will have as buyers abandon their purchase.
4. Your Value Proposition is Confusing.
Do you successfully communicate the benefits of your product? In other words, would a customer be able to speak to the benefits of your product by reading your value proposition?
Building a strong value proposition is key to selling your product; it promises value, which is what attracts customers. All too often, however, business owners create a statement that is too vague or confusing, and understandably so. When you think about the product day and night, it's easy to think you're being clear, when you're actually not.
Determine if this is a problem by doing user testing with your website, the main communicator of your product value, or Unique Selling Point (USP). As the testers go through your site, ask questions like:
What does the product do?
Who would want to buy the product?
Why is it better than [insert competitors]?
If they can't answer those questions, you know you have a problem.
5. Incorrect Pricing.
Pricing your product incorrectly is a problem. Too high suggests that your product is too sophisticated, or worse, over-priced, forcing customers to search for products they feel are more relevant. A product priced too low might suggest that the product isn't valuable or effective.
To get it right, you need to start back at the beginning, with the market research discussed above. When you know what your competitors are charging, and what the marketplace average is, you can appropriately price your product. Learn more about creating a competitive pricing strategy to start driving sales.
Start Selling.
Your problem may not be the product: it may simply be a matter of strategy, your website and market value. Consider these details as you decide what needs to change to start driving sales. These details, though seemingly unimportant, can make more of a difference than you might think.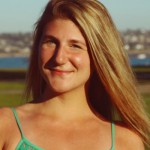 Jessica Thiefels, owner of Honest Body Fitness, has been writing and editing for more than 10 years and spent the last six years in marketing. She recently stepped down from a senior marketing position to focus on growing her own startup and consulting for small businesses. She's worked for businesses both big and small, including a 12-person education startup and well-known organizations like Business.com and Active.com. Follow her on Twitter @Jlsander07 and connect LinkedIn.