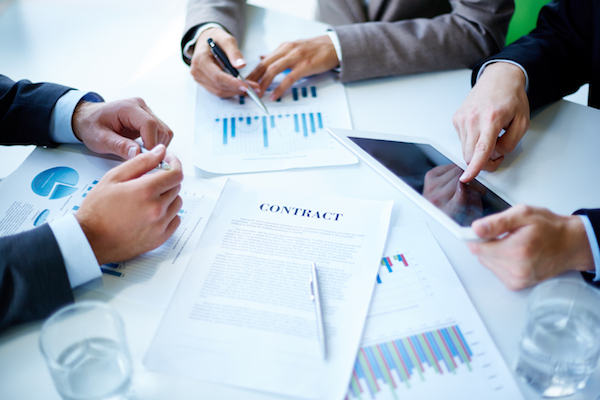 Launching a business is exciting, but it's easy to overlook some things in the laundry list of to-do items. When it comes to legal issues, it's crucial to make sure you go over everything with a fine-tooth comb.
Make sure you take care of these four legal things before launching your startup.
1. Incorporate – And Choose the Entity Type Wisely.
Incorporation is one of the first key steps to starting a business. Many entrepreneurs make the mistake of launching their business without consulting with a lawyer and choosing an entity.
Choosing to run as a sole proprietor would leave you vulnerable to higher taxes and liabilities. Operating as an LLC or a corporation would provide protections.
If you plan to operate as a limited partnership, corporation or LLC, you will need to file the appropriate documents with state authorities. There will be additional filing and operation costs for these entities, due to tax, accounting and legal issues. But these entities will provide you protections from liability and tax savings.
If you're already running as a partnership or sole proprietor, the company can be converted to an LLC, or a C or S corporation. Converting will come at a higher cost.
2. Hammer Out the Details Between Partners.
Before you even get the business off the ground, it's important to ensure that you and the co-founders (if any) agree on everything. Everyone must be on the same page, or there will be problems further on down the road.
Every startup should have a written founder agreement, which should include the following points:
The roles and responsibilities of each member
The percentage of the company owned by each member
Salaries of each member, and how salaries can be adjusted
The circumstances in which a founder can be removed from the company
How the sale of the company is decided
Contributions from each member
The goal and mission of the business
These are just a few of the many points that can be included in the agreement.
3. Create a Standard Form Contract.
Every company should have a standard form contract to use when dealing with clients or customers. The contract should be tailored for your business and be in your favor to minimize liability and ensure everyone is on the same page.
Let's say you ran a construction company. You might draft a contract with subcontractors that shifts responsibility to the sub-contractor in case of a construction-related accident involving one of their employees.
The same concept can be applied to most industries.
Contracts should also include details on:
Pricing
Payment due dates
Penalties and interest if payments aren't made on time
Work with a lawyer to draft a contract that will benefit your company and protect both parties (you and the customer/client).
4. Have the Right Employment Documentation.
If you plan to hire employees, make sure that you have the appropriate documentation. Those documents should be signed by all (or most) of your employees.
These documents may include:
USCIS Form I-9
Confidential Information and Inventions Assignment Agreement
Stock Option documentation
"At-Will" offer letters
IRS Form W-4
Employee handbook
Benefit forms for insurance, retirement accounts and more
The right documentation will protect  your business from costly legal issues in the future.