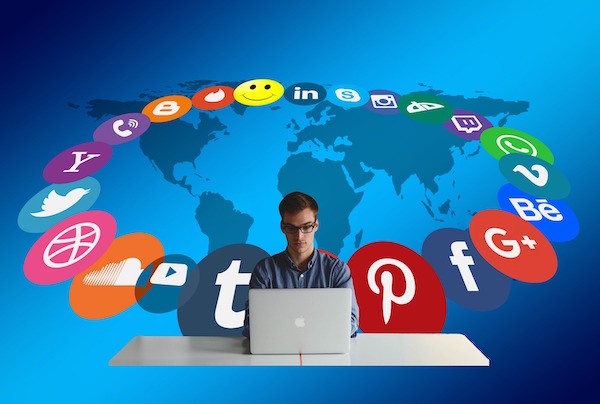 Digital marketing an essential tool for any business out there, whether large or small. Competition is typically stiff in any market, so a brand's long-term success usually hinges on effective online marketing strategies.
Whether you're in the business of selling clothes online or offering your expertise in services, it's crucial that you take advantage of digital marketing to get an edge over the competition.
Here are four interesting methods to get the job done without breaking the bank.
1. Tap into the blogging community.
Product endorsers nowadays come in the form of "influencers" – online bloggers and personalities that have a following with large niche audiences.
There's a lot of these influencers on social media and video streaming platforms. Some of them – especially the up-and-coming ones – are keen to do product endorsements. Look up these personalities, check their work, and if their reputation fits your brand's image, reach out to them.
2. Contact specialized "product blogs".
Building on the earlier method, there are more specialized sites out there called "product blogs" that regularly publish articles about new and interesting stuff. Enlisting their aid might drive more traffic to your business.
Since these blogs usually target a specific industry and demographic, it's best to do your homework before asking for their help. The more popular blogs probably won't do it for free, so that's another thing to consider. If you're looking for free exposure, it's highly likely you'll find it on the newer product blogs.
Uncrate, Gear Patrol, and Thrillist are just some of the most established product blogs right now.
3. Spy on the competition.
Web services like the Open Site Explorer allow users to take a peek at any web page's backlinks – basically where their traffic originates from on the Internet. Researching a competitor's audience is part of the marketing equation after all.
Take advantage of the information and tap into these backlinks. Blogs, as discussed earlier, are particularly useful for marketing promotions because they're easy to engage with. They're also cost-effective, compared to the usual digital marketing methods.
4. Harness the power of forums.
Popularly-visited community forums like Reddit can be a great source of consumers, so get to building your brand's reputation there. These sites have massive traffic and even feature targeted advertising for those willing to go the extra mile.
Always be aware of these channels' rules and regulations, as they can be very strict when it comes to moderating their forums. Remember that your identity on these sites is the face of your brand. Always be respectful of other users and always engage them with courtesy and professionalism.
Reddit channels like Shutup and Take My Money and Amazon Deals are great places to start your community interaction.
Digital marketing is a powerful tool that can be used without spending too much. There are a lot of cost-effective strategies for the task, so pick out the methods that are best suited for your business and your budget.
While you can get by relying on free marketing exposure, it's important to realize that it has its limits, especially in a competitive market scene. Be ready to invest some of your company's resources into digital marketing when the need arises.