by Shawn Vij, author of "Moral Fiber: Awakening Corporate Consciousness"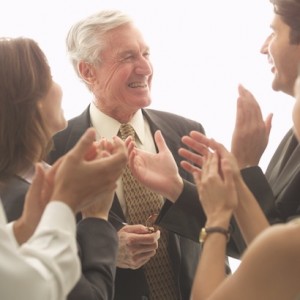 The leaders of all organizations have a number of things in common. They set the tone for the entire company, determine what it stands for and make sure the business stays on course. But the best of the best go farther. They're strong, authentic, admirable leaders with deep core values — and they walk the talk.
One recent example is Starbuck's Executive Chairman Howard Schultz, who wrote a searing Op-Ed in The Financial Times, arguing that leaders have a moral obligation to see themselves as part of the bigger picture. His was one of the clearest voices in business to condemn the divisive attacks in Charlottesville.
Having strong core values and making sure one's actions and one's business aligns with them has a profoundly healthy and positive influence on an organization. There are five key values that outstanding leaders share, regardless of industry or company size. Follow them, and you'll become a leader who makes headlines — for the right reasons.
Here, the five values that great leaders share:
1. Empathy.
Leaders with empathy listen, understand, and care about their colleagues, customers and communities. They're able to understand where someone is coming from even if they disagree. Their empathy builds trust, helping to unify instead of divide. Rather than wondering if a colleague is going to throw them under the bus, people cooperate openly. When acted upon, empathy creates a platform that can promote greater creativity of thought and innovation throughout the organization.
2. Compassion.
Great leaders set aside their egos and listen with sincerity and humility. They display a vested interest in learning more about their employees and communities. The compassion they show inspires and motivates people to be better employees, team members and global citizens. As the Dalai Lama says, "Compassion reduces fear, boosts our confidence, and opens us to inner strength. By reducing distrust, it opens us to others and brings us a sense of connections with them and a sense of purpose and meaning in life."
3. Honesty.
Honesty in our interactions with colleagues and associates is necessary to build a strong foundation of trust — a must in business. Achieving trust requires leaders to show vulnerability, authenticity, and integrity. It means being honest and transparent, admitting our fragility, forgiving ourselves, but also taking responsibility for our decisions and actions. Only by so doing can we reset and regroup. Honesty also showcases executive maturity: seasoned leaders have learned and grown from past experiences, and can inspire others to do the same.
4. Loyalty.
In today's ultra-competitive business environment, loyalty is critical in driving agile decision-making and forging lasting relationships with colleagues and customers. In business, we'll often see new leaders bring in their own team from previous positions and companies: they need loyal people who will get the job done for them. Loyalty often develops over time via trusted relationships with colleagues or customers. But it can also be earned through indirect relationships and vouching for others — if done correctly. For example, one may hire an individual based on a recommendation of trusted coworker.
5. Respect.
Mutual respect flows up and down the chain of command. How many careers have been been stalled when someone goes above their manager without informing them, or when managers don't cover their employees when it's needed? A leader can't command or purchase deep admiration and respect. It has to be earned —by demonstrating the core universal values that show people they care, understand, and can help.
When Schultz spoke of this country's moral fiber being in danger at a recent employee meeting, his speech was a call to action after a tragic event. It was also a gesture of authentic compassion. He brought an extremely diverse workforce together at a time of national crisis, and reminded them — and all of us — that we are part of the bigger picture. Schultz is also a famously successful leader, savvy as they come. One reason: he's extremely self-aware, and that's an apt starting point for many aspiring leaders. If you can take five minutes a day to practice self-reflection and self-awareness, you'll find you become far sharper. It's a skill you can develop over time — and draw from in any circumstance. Along with empathy, compassion, honesty, loyalty and respect, being self-aware is a powerful tool against often toxic corporate and politically challenging environments.
Shawn Vij is an accomplished business leader who has over 25 years of industry and consulting experience. He has worked in various leadership positions for Ford Motor Company, Ernst & Young, VISA, Deloitte Consulting, Microsoft, and Intel Corporation. His new book is "Moral Fiber: Awakening Corporate Consciousness".