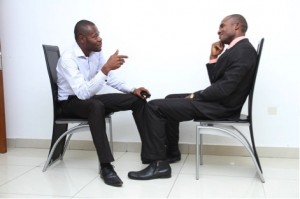 The decision to hire your first members of staff will not have been taken lightly. There are many reasons why you might want to hire employees, as you may not have the time to focus on multiple projects, or you might simply want to expand your business to reach your sales goals. Whatever your reasons, you will need to ensure your business is ready for a new team.
Check out the four things you should do before hiring your first employees:
Review Your Finances.
You must ensure you have your finances in place before you hire your first members of staff. While you might be able to pay an employee's salary for the next month, you must identify if you can afford the payroll for the whole year. Depending on your state, an employer will also be responsible for employment taxes, workers' compensation, and insurance. You can also attract talented employees with benefits, such as 401k contributions and vacation time. If you doubt you will have the finances to meet your responsibilities, it might be a wise idea to hire a talented freelancer until you can.
Legal Cover.
Employers will need to adhere to their state's laws and restrictions that aim to govern an employer's relationship with an employee. Don't make mistakes that could land you in court and instead consult a lawyer before you launch a new business. Paying for a couple of hours of their time could save you a substantial amount of money in the future, as they can offer business consultation and document review services.
Find the Right Payroll System.
It is obvious you will need to pay your employees at the end of the month, but have you thought about how you will provide your staff with information on their take-home pay, taxes, deductions, and contributions? Many employers often forget to invest in a payroll system until the time comes to pay your team. So, ensure you discover the best check stub maker for your budget, so you don't rush into buying the wrong system for your business.
Identify the Needs of Your Business.
Once you have reviewed your finances, you need to identify the needs of your business, which will determine the type of employee you should hire. According to AJ Almeda, the Marketing Director at Allied Wallet, recruiting always starts with identifying the business needs that the position will address. You therefore need to assess the areas of the business where you will require the most assistance.
For example, do you need an administrator to organize paperwork, answer phone calls and respond to emails? Or do you need a digital marketer to promote your business to your target audience. Also, consider how an employee will affect your bottom-line. For example, a good sales person could help you to generate a considerable amount of leads for your business, so they can yield more money for your company than their take-home pay.
Do you have any helpful advice to help a start-up business get off the ground? We would love to read your advice and stories in the comment section below.