by Quint Studer, founder of  Studer Community Institute and author of "Results That Last: Hardwiring Behaviors That Will Take Your Company to the Top"
No doubt about it: Small businesses are leading the way to revitalize America. According to the U.S. Small Business Administration's August 2017 Small Business Quarterly Bulletin, they've created two out of every three net new jobs since 2014. But small businesses can't do their important work without the support of the community they call home. Pensacola, Florida — site of the EntreCon 2017 conference — is a prime example of a vibrant, growing city that "gets" just how much small businesses matter.
Small business success has been essential to Pensacola's growth. It's important to not take one's eye off building small and mid-size companies. And we are so grateful to the many others who have shared ideas with us on how to do this. We've had so much help on this journey and we want to pay it forward.
Hosting conferences like EntreCon is just one way a city can meet the needs of small businesses. Studer Community Institute also provides leadership training and skill-building opportunities for small and medium-sized businesses, nonprofits, and entrepreneurs. What's more, it brings together leaders from the public and private sector to improve quality of life for all citizens. Strong communities are good for business; I think we can all agree on that.
Over the years, Pensacola's leaders have had the good fortune to visit and speak with people in other communities who have had success in creating a better quality of life for their citizens. The ideas that came out of these interactions — in conjunction with quality of life research done by organizations like Mason-Dixon Polling & Strategy and Gallup corporation — have yielded positive (though not perfect) results.
There have been some initiatives that had great promise, yet we could not get them over the finish line. Many projects have been implemented that have met the goals of creating jobs, bringing in increased tax dollars, and improving quality of life. And we have had a few that are successful beyond any expectations. We hope to share with other communities our experiences as well as the tools and techniques that work.
I hope other cities and towns will take steps to create entrepreneurial ecosystems that provide good startup opportunities and tools for sustainability. Specifically, every community can join in what I call a "small business revolution." Civic and business leaders can work together in creative ways to develop and implement these ten essential factors small businesses need to thrive:
1. A friendly regulatory environment.
Small businesses need easy-to-understand codes from local government as well as a solid understanding of why such regulations are in place. Too often (accurately or not) entrepreneurs and small business owners perceive that local governments put up hurdles for them to jump over.
2. A strong entrepreneurial support system.
Small business owners need support and collegiality. Communities need to start and promote clubs and groups that allow them to connect with other entrepreneurs.
When we started our small business roundtables in Pensacola, the most noted feedback we got is that entrepreneurs often feel isolated.
3. A culture of community support.
Entrepreneurs need to feel that the community is invested in their well-being. Once leaders start this conversation, the community will respond. The feeling Pensacola citizens have toward small businesses can only be described as pure connectedness.
Once we made the case that small businesses make communities better, our citizens became huge supporters. People jumped right in. They'll do anything to help make a small business successful.
4. Access to good employees/talent pool.
It has to be a place where people want to live. Safe neighborhoods, a strong education system, a vibrant downtown, and other amenities that add up to a good quality of life are must haves. This is one reason we're focused on creating America's first Early Learning City and boosting kindergarten readiness. Research shows that jobs and education are the two areas key to quality of life.
5. Strong mentors in the community to help entrepreneurs navigate what they don't know.
Not only does this keep them from making costly mistakes, it helps them feel supported so they don't mind taking the risks necessary for growth. I've been impressed by how many busy, seasoned business owners have stepped into a mentorship role in Pensacola. It has created lasting relationships and been very fulfilling for both parties.
6. Orchestrated growth around them.
Growth begets more growth. When companies, non-profits, and other organizations are thriving, new ventures are more likely to take off and thrive themselves. And that growth needs to be strategic and thoughtful. If you're a small business owner, what's to the left of you, the right of you, and across the street really matters. We've kept a careful eye on where businesses are placed.
7. A safe, clean environment in which to operate. 
Attractive urban and suburban spaces and low crime rates are good for business. If you're in an unsafe area, it won't matter how good your product or service is. Customers won't come.
8. Access to capital.
Bank loans and government grants and other forms of assistance can go a long way toward helping small businesses invest in their future. And sometimes mentors can help connect them to silent partners for funding.
9. Access to leadership and business training.
It's believed that about half of all businesses fail in the first five years. This is why it's so important that entrepreneurs learn the basics of leadership and sound business practices. At SCI we focus on issues like strategic planning, marketing, effective hiring, time management, and more.
10. A commitment to promoting innovation and startups.
Local governments have a tendency to court big business and big industry, usually at the expense of new ventures and mom & pops. This trend needs to shift. Cities need to invest in their small shops, restaurants, and small- and mid-size businesses and make decisions that benefit them just as much as (if not more than) the big box retailers and manufacturing giants.
BONUS: Consider hosting a small business challenge.
This is a contest in which people compete to submit the best small business idea. The winner gets funding and support for getting their new venture started. This really gives a big boost to startups and small companies. It forces them to organize and put their plans on paper. It drives them forward. When SCI issued its own challenge for Pensacola, it got amazing results.
Not only did we help promote one very successful small business owner, other companies got started as a result. There were also people who after doing all the leg work realized that they just weren't ready. That's important, too.
Small businesses truly are the lifeblood of America. They've built our nation, employed our people, fueled our national work ethic, and given our children a dream to work toward. As community leaders and as ordinary citizens, we owe it to them to support, encourage, and foster their well-being and growth.
Communities can strive to create good environments for small business. We in Pensacola have learned from others — and we are still learning — and we hope we can help others as we have been helped. We find that all towns and cities want the same thing: to become a great place for people to live and visit. We are all on the same journey to make people's lives better.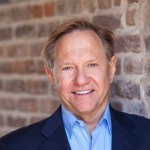 Quint Studer, founder of Pensacola-based Studer Community Institute, is known for mentoring small business owners and helping their ventures grow. In 2000 he founded Studer Group, a consulting firm designed to help organizations improve results. Over the years it won multiple awards, including the 2010 Malcolm Baldrige National Quality Award. By the time Studer Group was sold in 2015, it had 250 employees and $93 million in yearly revenue. Quint has authored seven books, including "Results That Last: Hardwiring Behaviors That Will Take Your Company to the Top".