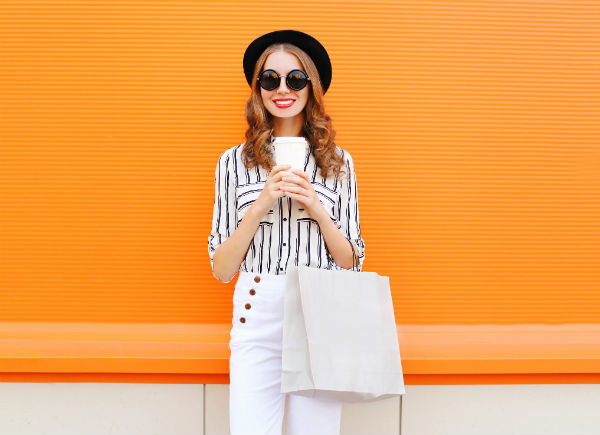 In recent years, we've seen serious changes in the fashion industry, including the rise of athleisure, broader plus-size offerings, and increased options for women with religious restrictions on their clothing. What's remarkable about these changes, though, is that the real game changers come from fashion startups – people who are thinking differently about what it means to look good.
Startups have an advantage when it comes to pushing the limits because they can start from a place of innovation, rather than disrupting a preexisting mode of production. As this year's New York Fashion Week winds down, take a step back from the runway and discover what's next in style.
1. Sustainable Strategies.
Sustainability has been on the rise for years in fields from high-end restaurants to car manufacturing, but sustainability demands a new way of thinking when it comes to fashion. It means discarding the cheap stream of fast fashion you'll find at Forever 21 and H&M, or even at Ann Taylor, and opting for local, handcrafted slow fashion. The alternative is filling our landfills with synthetic fibers that we wear for a season and then toss.
Independent designers making garments that actually last are the future, and when they're using sustainable, natural fibers like those made by Lenzing brands, they can really make their mark. Lenzing makes textiles from 100% recycled cotton as well as material made from cellulose, known as Tencel. Cotton farming is a water-intensive process and also relies on a heavy chemical load to kill off pests, so ditching virgin cotton should be a top priority among designers.
2. Aspirational Elegance.
On the far end of the spectrum from mainstream athleisure are aspirational brands that thrive on the growing – and increasingly affordable – cruise industry. They combine comfort with high fashion, beachside relaxation with socialite parties, and they thrive on their ability to move between situations. This is exactly what Ikaria Resort Wear creates, combining kaftans with silk, the Caribbean with cocktails. They blur the border between eveningwear and swimsuit cover-ups.
Modern women are all about convenience, but they want to look elegant in their simplicity, which is why convertible styles made from aspirational fabrics, like 100% silk, are must-haves. Whether hanging around your own pool with friends or the deck of a yacht, the aim is to project wealth and status.
3. Tech Tools.
Not all fashion trends hinge on style, but rather brands can gain the upper hand by embracing the latest technology. After all, most shopping – or at least the initial browsing – takes place online today, so it's important to build mobile device ready sites, consider the benefits of having an app, and simplify and organize your offerings to be easily perused on digital platforms.
In a similar vein, leading designers can only beat out the competition by embracing the power of big data for retail. Backed by digitally savvy startups like Lesara, companies are using data to cut waste, predict new trends, and move stock within an agile environment. It's all about the ability to adapt.
4. Body Diversity.
Finally, while disabled people have always been fashion conscious, designers haven't always reflected on differing style needs. Whether it's the simple fact that an outfit looks different when seated in a wheelchair or that clothing doesn't always fit around an ostomy bag or feeding tube, disabled fashionistas have always settled for less. Now, thanks to startups like Patti + Ricky they don't have to.
Pattie + Ricky design adaptive clothing including slings, wheelchair gloves, specially fitted pants and sweaters, and even jewelry for hearing aids, but what's most important about these garments is that they go beyond function to emphasize fashion. Disabled people can finally dress to impress, not just to get by.
Clothing should be for everybody. It should be affordable, functional, and accessible. And it should be socially responsible. We're entering a moment when fashion designers and retail outlets are aiming to do more than just turn a profit. Ultimately, though, consumers need to put their money where their mouth is regarding the slow fashion revolution, and the designers behind it, if they want to keep these styles at the fore.