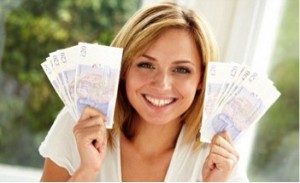 When most people think of work, they focus on earning enough to pay for all their living expenses. If they're aspirational, they may think of it as a vehicle for creating a wonderful lifestyle. Still, few people think of work as an opportunity to be happy.
Happiness is often considered something that occurs when you're away from all the hassles of a job. It's spending time with your family. It's tinkering around with things you love to do. It's following a hobby. Or it's deepening your knowledge about something you find fascinating.
When you stop to think about it, there is no good reason why work and passion have to be separated in this way. In fact, the story of people who became wealthy because they did work that they loved is the stuff of business legends.
If you're lucky, you'll be able to find a job where you can do work that you love. Unfortunately, the opportunities to match your interest with a compatible job are few and far between. It would be much easier to start your own small business.
How to Start Your Own Home-based Business.
First, work from home. It's easier to work out of a spare bedroom in your house then it is to rent a small space in a commercial building. Besides freeing you from the burden of paying office rent space, you'll feel more comfortable working from home.
One concern you might have is how to separate your personal and business address. It's actually not that big of a problem. All you have to do is get an iPostal1 virtual business address. You can use this address for all your business transactions, and it will dispel any biases customers might have about doing business with somebody working from home. Sometimes, customers assume that if you're not working out of a rented office space that you're product may be lower quality or your service less professional.
Next, decide on what you would love to do. Maybe you love working on small engines and want to start an engine repair shop. Maybe you adore gardening and want to start a landscaping business. Maybe you love to write and want to be a freelance writer.
Finally, get clear on your business model. Will it be a service business, where you go out and get the work, or will it be a products business, where you sell digital or physical products?  If it's a service business, say, computer repair service, you could go out to your customer's office or home. You can then either work on their malfunctioning computer on their premises, or, if it's a complicated, time-intensive project, bring it back home to work on. If it's a products business, say, a business where you sell the latest model trains, then an eCommerce store will allow you to send dropship train sets.
Even if you're only focusing on a service business, it's always a good idea to create an online presence. Build a website, create a blog, and develop a network of social media profiles. Working online, you can drive traffic to your website, where people can get to know what you do better and then contact you. Your blog will serve as a vehicle to create content and establish your reputation as an expert in your field.
There's Never Been A Better Time.
In the past, finding work based on following your passion was not easy to do. You either had to find the right place, one that matched your talent, or invest heavily in starting your own business. Now, none of these obstacles actually exist. You don't have to work for a particular company to earn a living; you can source your own customers. You also don't have to buy a store or rent an office; you can do all your work, or the marketing aspect of your work, with a website.
Work isn't necessarily about going to a place you don't want to go and putting in long hours doing tasks you find either dull or repugnant. Work can be something else entirely. It can be an opportunity to do more of what you would do in your free time. It's a way to turn your passion for your hobby into a career. You get to share your enthusiasm with others and get paid for it, as well.