by Uzair Khan, VP of Sales & Marketing at Enterprise Monkey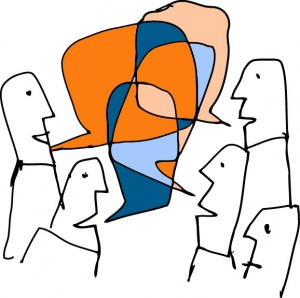 Wondering what your audience is glued to while you are busy using traditional advertising, core campaigning, and doing paid marketing for your products?
Exactly where they need to be, on their smart screens scrolling some viral internet discussion.
Social Media Listening, as the name says, is a technique through which you can listen (analyse) the social media platforms to gauze what people are talking about your brand, your products and most importantly, your competitors.
Understand it this way, Social Media Listening is similar to the emotional intelligence a person has which helps him in deciphering the behavior of an individual so that he can behave accordingly.
Identifying the emotions attached to the content, be it positive or negative, that are being shared on social media, in the form of a comment, or like or share, you can unravel a larger part of their psychology.
This is a quintessential role of Social Media Listening. However, the insights that you get after carefully listening, won't do you any good if you do not replicate your actions in accordance with them. These actions can involve either making immediate or long term strategic action plans for your brand's future.
This is what sets it apart from social media monitoring which is more or less just gathering the insights from different sources. Where social monitoring focuses on quantity, social media listening extensively focuses on quality.
If you are a newbie entrepreneur or a small business owner, this can work brilliantly for setting an excellent reputation for your brand.
I will enlist and discuss in this article, simple yet profound means to use Social Media Listening to market your stuff right.
#1: Care for your customers genuinely.
Your business grows with interactive and stronger relationships with customers, not by the number of mentions and tweets that make you a point of hot discussion.
To make sure audience is talking more to you than about you, you need to talk to them directly and make them feel attended and cared for.
Join in when a customer posts a concern, even if it's not your lead. Remember, small steps repeated every day, contribute to success.
You can follow a defined process for this:
#2: Be aware of their needs.
If you don't know what the customer needs from your industry, how can you expect to please the customers with your product?
Using Social Media Listening, you can listen to the conversations of people who are talking about your industry and are looking for a better experience. This data will give you a comprehensive estimate of your target segment, geo location and the best time to engage and influence them. You can then tweak or include new services or products.
#3: Find out Your Influencers and Medium.
Research states that more than 90% of the customers make buying decisions based on reviews and recommendations. Through Social Media Listening, you can find those people who are interested in your ad campaigns or are giving positive responses to your products.
Keep your influencers updated about special offers and rewards you can offer them. Engage with them to keep them aware of your activities, and they'll serve as one of your biggest brand advocates.
#4: Find out where the community hangs out.
Social listening enables you to see where your current community members spend time and carry their conversations—Twitter, Facebook, Instagram, comments on posts or any other platform. You can join in and be a part of the conversation and drive the audience with something entertaining and attractive.
#5: Sense the Ebb and Flow.
Emotions are like water; they keep flowing from positive to negative and back to positive, hopefully! Social Media Listening allows you to grab that exact moment that evoked a particular emotion in the customers. You can always go back and fish out the previous conversations and find out what is that you did that made them feel a particular way. 
#6: Feedback is Gold.
Business lives when you're able to satisfy the customers with your services. For a continuously growing business, it is important to have feedback on what you have achieved so far.
Create short surveys for your customers based on your social listening data, where they answer only a few relevant questions and don't feel exhausted and uninterested.
Through consistent and genuine feedback from your customers, you can improve upon your services.
#7: Creating brand reputation.
"If you make listening and observation your occupation, you will gain much more than you can by talk." -Robert Baden-Powell
Observing your customers closely will give you an opportunity to serve them better, and build brand credibility. Remember, one loyal customer is equivalent to a 100 fleeting ones.
Imagine if you treated your customers online the same way you'd deal with them if they visit your store, this would create a substantial impact on their psychology, and they'll reach you out from every corner of the world.
#8: Identify the Hype.
Through social media listening, you can keep yourself updated with what's rocking the internet as well as the real world.
A trending topic will attract more people and make your brand noticeable among the rest. Pitch in new posts that drive engagement and applause from your target segment.
#9: Find out your competitor's next move.
A starry-eyed watch on your competition is a great strategy for growing your business. Social Listening can provide good competitive analysis and monitoring system of your competitors.
Choose keywords and terms that your competitors use and keep track of their activities. Stay one step ahead of them and devise something outstanding. It also helps in setting attractive prices of your product and services.
#10: Make a long-term Investment.
Building an online reputation is going to go a long way. Take time to talk and interact with other brands, make sharp comments on blog posts, to give out an impression of a strong contender.
A healthy online social media presence is a strong foundation for any kind of product marketing.
Social Media Listening is a cogent means to change the game for you, but you do need to know the correct tools do it the right way. Here are some simple tools you can begin with:
Google Alerts: Do you keep a check on how often a website posts about you, or if it posts at all about you? Google Alerts is a basic way to track this information down. It is a good, automated, entry-level way to get feedback on a search query emailed to you.
Twazzup: Twazzup is another ideal tool for social media beginners on the lookout for something useful. You just type the name you want to track, and you immediately get an update, meaning the most active top influencers, most viral photos and links, and even the top 10 keywords based on your search. 
Twitter Advanced Search: This is the perfect example of finding tweets based on sentiments. You can enter the desired keyword and check the positive or negative response. Search your brand name or product with this tool and see what kind of sentiments is prevalent about your brand. This tool has an additional advantage of telling you about the grievances that people face with your brand, giving you a chance to make up for it.
IceRocket: IceRocket is a blogging tool. Their "big buzz" choice captures the action on Facebook, Twitter, and Pinterest. It's easy to use and does not require detail registration of a user.
Rapidminer: It helps you to mine information from open sources of data, such as online reviews, social media discussions etc. You can successfully get customer's feedback, perform social market research, and identify the sentiments floating about your brand around the web.
Conclusion.
Social media listening is something that needs a consistent approach, if you take time each day to keep an eye on what is being said about you, just like you check your text messages, it can turn out to be an easy pot of gold. People need quick responses. Any response that takes time goes in vain.
I think that in a nutshell explains the power of social media listening.
So, go on, Interact, Engage and Empower!
Uzair Khan is the VP, Sales & Marketing at Enterprise Monkey, an Australia based e-business consulting company which helps Small-to- Medium Enterprises and Not-for- Profits and Startups by providing integration, automation and greater visibility of their business processes.