by Nate Vickery, editor-in-chief of Bizzmarkblog.com
Starting up a business is an enormous and serious task that will most definitely pose many challenges along the way. The whole process is a continuum, so it is of high importance to do it well and know where to start. The competition is fierce and with the constant development of technology and social media advances, everything has become bigger, better and faster. Keeping up and staying afloat has become a daily struggle.
Before you can expect any additional leads or profit, you should try to build brand awareness and recognition. Therefore, creating a complete branding strategy is a daunting task, but it will form the foundation upon which the business will be built.
Before you even start with your branding strategy, there are some things you ought to work on. Firstly, you need a strong and clear business plan based on a distinctive and sought-after product or service. Do some market research – investigate the dynamics of the market, the strengths and weaknesses of your competitors and have a secure funding.
In the whole process, it is important not to lose focus and to be able to delegate activities. You simply can't do everything on your own and in addition, be good at it. Specialise in one aspect, pick your niche and narrow down your target market. If you lose perspective of your goal and keep trying to reinvent yourself, the consumers will get tired of trying to keep up and they will simply turn to your competitors. By maintaining focus, you will establish your credibility. This way, your idea will be turned into something almost tangible, something that can be easily discussed and remodelled.
At this point, you should also be able to distance yourself from your product in order to have a better view of it and make better calls. Rely on the customers' feedback and respond to their needs and not to what you think they may need.
One of the ways of staying on track is knowing yourself truly. Have a deep understanding of your goals so you can take adequate steps. Your mission and vision should be authentic since authenticity is one of the imperatives of business success. Being believable and unique will give you the necessary advantage and a competitive edge.
Once you truly understand yourself and your brand, ask a reliable marketing agency to help you out. Work with somebody who gets you and is willing to devote their time and effort to express what you stand for. We live in a highly visual world, so you must not miss the opportunity to stand out. Ask yourself whether the ideas you promote really capture the essence and if the consumers get an immediate feel of what you're about. Does that permeate the entire branding process, from packaging to social media? These are important questions, so don't rush the process and don't settle for just any answer. Push forward until you get amazing results because anything less than that will not be enough to overtake your competition.
Another thing you must not forget is the choice of your brand name. Having a weak name can send the message that you are lacking in everything – self-awareness, attention to detail and diligence. You don't want to give off a vibe of a superficial slacker, so take this process seriously, dig deep into what drives you and devote time. Your name is the first thing that will come out of your mouth when you pitch your business and the first thing that will stick in the minds of your target consumers. Once again, ask the professionals to help you with searching for keywords in generators, browsing through domains, conducting surveys and analysing the feedback from colleagues and even friends and family, if necessary.
The next step is social media – it is essential to make your brand stand out. Get involved, put yourself out there, and make friends. Word-of-mouth is still one of the best ways to be advertised.
And finally, turn to big brands and companies. One of the mistakes many businesses make is believing that they cannot learn anything from the biggest and most successful companies in the world. Large-scale brand building is very different from brand building in start-up and small businesses. However, smart business owners should pay careful attention to the market forces that shape the world's best brands and getting these important insights can help shape your marketing strategies.
Brand building is a fiercely competitive business nowadays and it is extremely easy, especially for start-up businesses, to get lost and make mistakes. Just stay focused, plan your budget carefully, ask for help when needed and try to learn from the best along the way.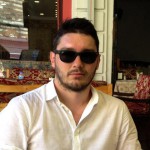 Nate Vickery is a business technology consultant mostly engaged in management and marketing for SMB and startups. Nate is also the editor-in-chief at a business oriented blog Bizzmarkblog.com.