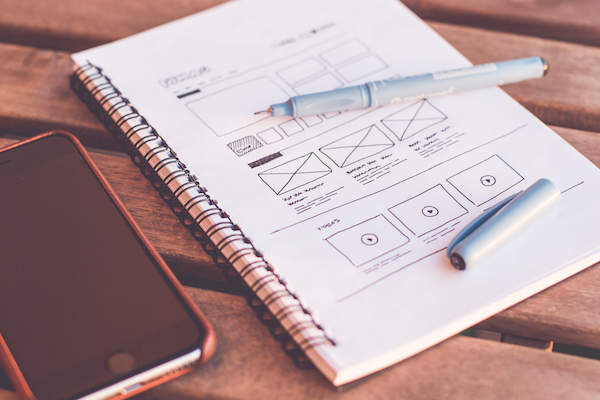 If you've started your own business, you're no doubt aware that creating a website is a must in today's increasingly digital economy. Yet, at best you may not know where to start, and at worst technology may even intimidate you. The good news is, this process doesn't have to be as difficult as you imagine, due to recent changes in how websites are created. Rather than having to learn html from scratch and spend months trying to get your site off the ground – you can be up and running in a matter of hours (or even minutes).
Speed isn't the only difference either, as the level of technical proficiency required has fallen precipitously. If you're familiar with surfing the web, using Windows and word processing software – you probably have enough skill to build your very own site. This may come as a surprise, but through the use of website building software, you have more power at your fingertips than ever before. To help you discover just how easy this process can be, let's cover a few of the basic steps that you'll need to go through.
#1: Choose a Theme.
If you've never been described as tech-savvy, then choosing a theme for your site is probably the appropriate option. While many website builders allow you more freedom to create a design in piecemeal fashion, for the beginner a theme can be a godsend. How does it work?
You'll look through the database of available themes, which you can typically narrow down by style, type of business, and more. Once you've found one that fits your company well, all you need to do is select it. Your pages will be automatically populated with the correct elements, such as a background, menu for navigation, contact box for customers and so on. A good theme will also create the right pages for you, so you don't have to build these manually.
As you can see, a theme can get you most of the way to the finish line, and you'll just need to make some rather minor adjustments to complete your design.
#2: Build Your Brand.
This step can be a bit challenging if your branding visuals are complex or highly unique. This is because you probably won't be able to find a theme that has the precise color scheme of your logo, or the same stylistic feel. You can usually come close, however. If your corporate logo has already been created, then you can simply upload that image to your site. When coupled with a theme that boasts a similar color palette, your site will look as if it was custom-built to fit together as a whole.
Additionally, the most powerful website builders allow you to choose a theme and then alter the color scheme. This enables you to select a theme that's in keeping with the style of your branding, and then customized the colors to suit your exact needs.
#3: Select the Right Website Builder.
Perhaps this step should be first on the list, as you should start by choosing the right website builder. If the idea of designing a website leaves you feeling lightheaded, then the best website builder for you will be mostly automated. Wix (and others) currently offers a builder that uses robust artificial intelligence – to do the lion's share of the design work for you.
All you'll need to do is provide overarching stylistic direction, such as letting the program know what type of business you have, the emotion you wish to convey on your site and the type of layout you prefer. It does most of the rest, by going into its large database of themes, graphics, fonts, color schemes, layouts and more to create a unique combination just for you. This type of minimal input design process can be fun, fast and produce results that are impressive.
So, don't let building that website for your business intimidate you any longer – just take advantage of the power offered by website building programs instead. This can allow you to create a site you'll be proud to call your own, with the minimum of fuss and only a small degree of computer aptitude.