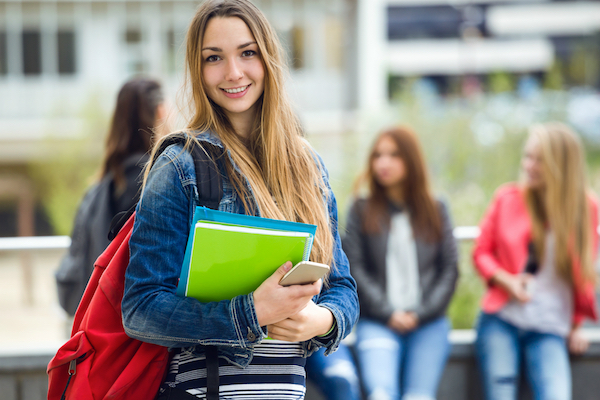 When we look at successful startups we often focus on how the company has been successful with their end products or services but we often ignore what the founders went through and did to be successful. Like any other startups, those started by students often begin with ideas, but venture capitalists may dismiss the individuals as being young, inexperienced and naive.
However, some of the college startups have been successful ventures like InviteMedia, a company started by Nat Turner while at the University of Pennsylvania with the aim of buying digital banner ads. In 2010, Google acquired the company highlighting the company's potential. College is one of the best places for a business startup where you can be mentored and meet equally ambitious co-founders.
Why college is a good time to start a business.
Even while studying, students still have time to be involved in startups, and college can be one of the best places to launch businesses. For one, there are people with diverse ideas and resources as even professors can offer advice on the way forward without charging consultancy fees is the case in the business world. There is also a network that can offer support, and if students choose the right business partners or co-founders this has potentially a positive impact on business growth. In college, a student can also learn how they can do things on their own and even failure is a lesson as they learn not to repeat the mistakes. In any case, the risks involved are low, and if the business because established the rewards are enormous.
Sequence of how to start a business when being a student.
An idea
When addressing how to start a business while in college, first thing a student should consider is exploring a workable idea. The next step is developing a business based on the idea with mentor's helps. In this way, professors can refine and offer advice on how to implement the idea.
Ideas on business startups are wide and varied from buying books to renting rooms and even delivery services as more people get into the 'gig economy.' In fact, entrepreneurs can explore various ideas like linking food delivery services to customers in schools. Sometimes ideas are already in the market, but the challenge here is how to learn from the mistakes of others and use available resources to achieve success. Assessing what is in the market as well as the competitors' strength and weakness makes it easier to implement the ideas.
Audience
When thinking about how to start a college business, one should bear in mind the target audience with certain needs and interests. Merely having an idea is not enough when the target audience is not well defined. The case for this is that business ideas will meet certain needs, and the student entrepreneur will market products or services to specific target markets.
Competitors
Assessing the competitors is important when starting a business since the aim is providing better products or services and using the opportunities to make the business viable. As the competitors have their weaknesses, they are vulnerable in some business aspects. Mapping out the market competitiveness also helps to identify barriers to business operations and challenges likely to be encountered after launching the business. Similarly, this is necessary to prioritize what needs to be done to actualize the business idea and expand the market share.
A mentor
Having a mentor can make a difference towards the success of student startups, as this helps in making informed decisions. Entrepreneurs work with other individuals and being surrounded with the right mentors' increases the likelihood of success. Even those who are already in business often willing to get mentor's advice. As such, being in college is the right time for launching the startups where other entrepreneurs and business leaders are open to mentoring students.
Budget/Investments
Finding funding opportunities while still in college allows the student entrepreneurs to seek for investments in their startups. Investors will also put money when the idea is good, and the student entrepreneur needs to budget and plan. This will cover for the costs and expenses and more people are willing to put their money in the business when there is a budgetary breakdown. The budget ought to be realistic and it has to consider that the enterprise has enough cash flow as startups are most likely to face financial challenges before thriving.
A plan
Even after budgeting and investments, there is a need to create plans, highlighting how things will be done. The plan also highlights the entrepreneur's vision as well as milestones to be achieved. Starting a business will teach a student to value time management and in the planning process, time is considered as milestones ought to be met in certain period of time. Planning is relevant when starting a business since details on what matters are prioritized, while plans guide actions, communicate values and standards.
Testing
Testing ideas is equally important to know whether there is a market. It helps to avoid using resources in an idea that is not appealing to the target market. The student entrepreneur will find valuable information after testing the product or service, making it easier to improve aspects that are valuable to the target audience.
Marketing
The last phase is marketing the products or services to the targeted audience and using the most appropriate marketing channels. When using social media platforms, it is necessary to understand who is using them, as Facebook is mainly used by communities while LinkedIn is associated with professionals. Moreover, YouTube can be valuable to popularize some of the businesses as with videos highlighting the business aspects of the startups. All in all, marketing efforts are successful when the entrepreneurs understand the users.
Final thoughts.
Starting a business while still in college is channeling but dedication, proper planning, product/service testing and correct advertising enable the student entrepreneurs to achieve their goals. Mentors also play a crucial role offering timely and valuable advice, and can even link the aspiring student businessmen and women with venture capitalists.
Also, when starting a business, a student may rethink a studying process. Students will have new goals, less time and dozens of plans to implement. A student might also be thinking of using paper writing assistance because of lack of time; and a young entrepreneur doesn't need to blame themselves for this. Nevertheless, entrepreneurship is a good option for students as it is a lesson that that can be more valuable than college assignments.