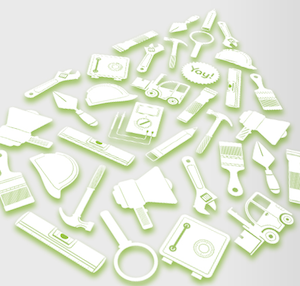 Being an electrician today is far easier compared to if you were a decade ago. But why? Well, it's because technology is advancing at a very rapid pace. And with it, apps surfaced into mainstream culture, making electricians more productive in doing their job.
If you are an electrician and you want to run a business surrounding your trade, then it's best if you take advantage of these apps for electricians. For sure, the whole starting up process will be much easier for you. In this article, we're going to show you the top apps that you can use for your electrician business.
Tradify.
It's important for electricians to have an effective scheduling and invoicing tool, as these two components are the key to a business' success. Tradify is a good choice for electricians due to its intuitive user interface and highly effective features. It's surely a great scheduling and invoicing app.
Top Features
Smart Scheduling
Scheduling your services is made easier with the help of Tradify. With its help, you are assured that all of your tasks are well at bay. Why? It's because the app itself gives you smart recommendations on how you should setup your schedule. After all, two heads is better than one, right?
Excellent Invoicing and Quoting
It also helps you manage your finances, thanks to its user-friendly and intuitive invoicing and quoting features. With this app, you can instantly create invoices and send them to your clients. No hassle for you. 
ElectroDroid.
ElectroDroid is a nifty electronics tool that will help you come up with better calculations and amplifications. It can also be used as a reference in case you find something confusing about the electrical tasks that you're doing.
Top Features
Ohm's Law Calculator
Ohm's law is a staple principle that every electrician must follow. And ElectroDroid well knows that fact, which is why it came up with its calculator that specializes in Ohm's law calculations.
Voltage Divider
It allows electricians to be sure that the voltage specifications are in tandem with the needs of the equipment's tolerance.
Resistors Ratio
It gives you an accurate figure on the resistors ratio through the use of its calculator. You don't have to come up with guesses because this feature shows it to you. 
The Home Depot Pro App.
It's not just all about the skill when you're an electrician because you also need to have access to the right tools and have sufficient inventory. Because of this, you need to have a legit store where you're going to get all of these – Home Depot.
We chose this retailer because of its user-friendly Home Depot Pro app. Here, you're able to shop in a very convenient way. All you have to do is pick the product and pick it up at the store on the same day. Shopping is that easy.
Top Features
Product Searching
You can quickly search the product that you need for your electric work. Either you use the search bar or hit up the categories list, you have the free will to do so.
Same Day Pickup
You don't have to wait for the next day for the product to be ready for pickup, because you can get it the same day as you've ordered it.