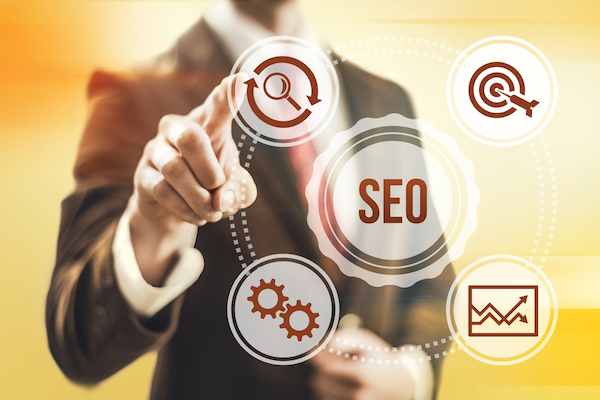 Digital marketing brings benefits and opportunities that most companies could only dream about 20 years ago in terms of reach and customer engagement. But like anything in life, there is a yin to every yang or, if you prefer, there is no such thing as a free lunch.
The potential downsides to some aspects of digital marketing are well known. From United Airlines dragging a customer off a plane to Nivea's ill conceived "white is purity" slogan, any PR blunder will be echoed and amplified in seconds thanks to social media.
However, while you might argue that "there is no cure for stupid," and these companies brought their misfortunes on themselves, there are more subtle threats, such as negative SEO, that can damage your company through absolutely no fault of your own. Even if you only use ethical SEO services, the actions of competitors can have a significant impact.
If the hat fits.
White hat SEO, as it is known in the industry, is the practice of creating a strong web presence using positive, ethical methods, such as unique, good quality content and relevant links.
Black Hat SEO uses less ethical methods, exploiting loopholes in the algorithms to artificially inflate rankings. Methods typically include multiple duplication of content, use of high volume, spammy links, creation of fake social media profiles and so on.
Google penalises sites that it catches using black hat techniques by pushing them down the rankings or even delisting them entirely.
Negative SEO.
All clear so far. But you would never use underhand black hat tactics, so you have nothing to worry about, right? Wrong.
There is a growing trend of what is known as negative SEO, where somebody intentionally seeks to damage their competitor by pointing blackhat techniques at their website. It is a modern take on the classic frame up, and Google will punish the victim, as it has no way of knowing what has really happened.
Victim support.
The toughest thing about negative SEO is that you don't know you it has happened until it's too late. The first sign you will see is a sudden drop off in organic traffic, often quite dramatically, along with a notification from Google that you have been penalised.
If you are a victim, then you need to quickly find out what has gone wrong. There are a number of tools you can use to monitor your links, the most common being the Google Search Console, and this is the first place to look. Check for spammy-looking or unrelated sites, and those in foreign languages.
Ordinarily, the next step would be to contact the webmaster and ask to have the link removed, but if these links really are part of a negative SEO attack, that will be a waste of time. Fortunately, Google has a disavow tool for this very purpose.
Prevention is better than cure.
Once your organic traffic is hit, the damage is already done, and it is a case of trying to recover. Far better to avoid the problem in the first place. This means ensuring your links are regularly reviewed and monitored as part of your overall SEO activities.