by Rob Wilson, CEO of Employco USA
A recent study found that one-third of workers say that they feel judged based on the clothing they wear to the office. In fact, four out of ten people say that they would rather a uniform to work rather than have to deal with the stress of deciding what is "office-appropriate" or risk earning the boss's ire for their clothing.
As fashion changes and our country becomes more progressive, so too does standards of office attire. This causes major confusion for employees. For example, wearing jeans to work used to be a major no-no, but now many fashion retailers offer dark fitted denim that is being marketed as office clothing for women. So how can employees know the rules of dressing for the office?
Here are my top tips for employers and employees when it comes to the dress code:
1. Make sure your company dress code is fairly enforced.
One of the primary complaints that employees have is that one employee 'gets away' with certain clothing but other employees get written up for similar infractions. Unless an employee has a disability which requires a dress code modification, then be stringent about your dress code.  It might be easier to turn a blind eye to an employee's open-toed shoes, but the next month when an employee wears an inappropriate logo on a T-shirt, you will have a harder time explaining why that is not allowed.
2. What's good for the goose is good for the gander.
If you allow your female staff to wear dark nail polish and edgy hair styles like pastel dye, then realize that is setting a precedent for the entire office. This means that all of your employees, including transwomen or men or those who identify as non-binary, will expect to have equal rights when it comes to expressing their fashion tastes. If you want to limit such expressions of individuality, then make a policy that only light nail polish is allowed and that no extreme hair colors or styles are permitted.
3. Send out a reminder at the start of each season.
As the weather is scorching in most of the country right now, more people are going to start reaching for open-toed shoes and sundresses. Now is the best time to send out a mass email to your staff with clear and concise instructions about hot weather dress.
4. Understand that many people view office temperature as sexist.
There has been a large movement lately of women stating that the chilly temperatures in offices are sexist. Sounds a little odd, but the idea is that men in suit jackets desire a cooler temperature, whereas women who are dressed in traditional feminine clothing such as skirts and silk tops will feel cold in such temps. Make sure that your office temperature does not prioritize one person's comfort over another, and perhaps allow your employees to remove their suit jackets in the office.
5. Be open to education.
Not sure if your office policies are up to snuff? Hire a sensitivity expert who can help teach you and your employees important lessons about cross-cultural differences. Whether it is a trans employee or an employee who wears a hijab, it is important that everyone's rights are respected in the office, as it relates to dress codes and beyond.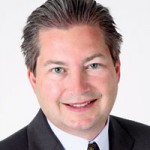 Rob Wilson is CEO of Employco USA, a human resource outsourcing company offering human resource related solutions for small to mid-sized businesses.