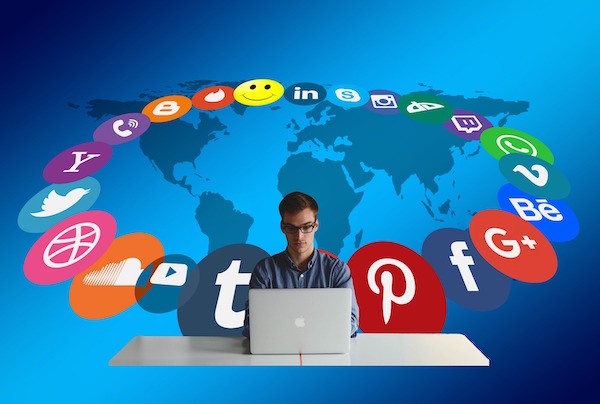 The World Wide Web is a minefield to navigate, due to its sheer vastness. It's no wonder online marketing can be such a daunting task. If your online marketing campaigns haven't been going as planned, maybe it's time to re-evaluate what you're doing. Now, mistakes are inevitable – it's the only way we can learn sometimes. But acknowledging them when they first occur will help you make improvements the next time around.
To help you identify the areas where you can improve, here are three of the most common mistakes marketers make. And how to avoid them.
1. You're not using social media to your advantage!
According to Statista, there are over 2.34 billion people who are using social media, today. And this number will continue to increase, yearly. These statistics also show how social media is the most trusted online platform by online customers. More than half of all Facebook users, and nearly 64% of Twitter users, prefer making purchases from brands they follow on social media.
With this knowledge, knowing how to create a social media strategy is necessary. An effective strategy allows you to permeate online communities at a personal level. You are able to build two-way relationships with existing, and potential, customers. Additionally social media gives your brand tons of flexibility in regards to content. Platforms like Facebook, and Instagram allow you to create video, photo, polls, and ads.
And the latest addition to Facebook and Instagram, is the "Stories" feature – a move right out of Snapchat (their competitor)'s play book! This lengthy guide by EZSiteBuilders is a great starting point on how to incorporate this into your strategy.
2. You're Not Tracking Your Success.
Many companies tackle marketing campaigns without a clear sense of what success is. Is the end goal selling more products? Is it gaining more email subscriptions? Is it getting more people to donate for a cause? To raise awareness? The list goes on. And without a concrete end goal, you can see how determining if your campaign is a success can be confusing.
In order to run a successful online marketing campaign, you need to lay out your goals! Once these have been identified, you can track your progress with metrics, and data. When you do this, you get an idea of your progress, areas where you can improve, and what you should focus your resources on.
There are online tools such as, Google Analytics, that can provide you with a wealth of data like conversion rate, lead generation, click through rate, and more, in real-time. Use these to your advantage!
3. You Aren't Keeping Up!
Online marketing is a fast-paced field. And if you become stagnant, you will find yourself losing out on business. It's critical for you to stay up to date with the latest industry trends, technological advances, and updated information being shared.
Things such as optimizing your website for mobile, knowing the latest features being added to social media apps, and reading industry news (daily), can help you do a better job.
These are just a few reasons why your campaigns aren't yielding the results you want. Keep these at top of mind. And apply the feedback for your next campaign.