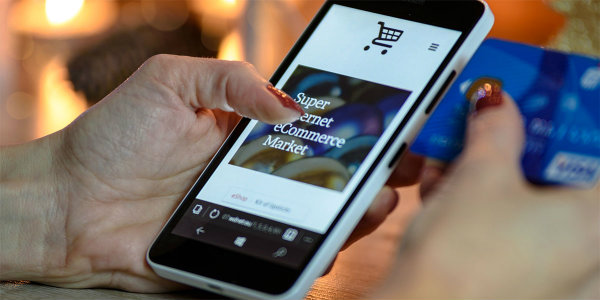 by Ian Naylor, founder and CEO of AppInstitute
Unless you've been living under a rock for the past five years, you've likely heard that the "automation revolution" is here. Businesses around the globe are using smart technologies to streamline their processes, reduce costs, and deliver better, faster customer experiences.
The internet has created unlimited demands for products and content, and the rise of automation is enabling companies to meet customers' expectations. Rather than hire more and more humans to address customer calls, respond to social media messages, and manage sales leads, businesses are able to work smarter and for less money. By automating certain processes, they enable their brightest workers to focus on higher-level tasks instead of getting mired in paperwork and data entry.
But with new automation software platforms and apps launching on a seemingly daily basis, it can be difficult to know which services are worth using. After all, integrating new tools into your processes takes time, and there's always a learning curve. Big name automation platforms such as Zapier and IFTTT (If This, Then That) are great for integrating all of your apps in a central place. But what about tools for specific departments? In this article, we'll look at some of the best automation resources for businesses big and small.
Marketing
MailChimp is a must-have tool for email marketing. Not only does it allow you to schedule email blasts and organize drip campaigns, it also allows for social media integration. You can use MailChimp to automatically generate welcome messages for new prospects and clients, as well as "personalized" messages for birthdays and other special occasions. You can access MailChimp from your desktop or via its mobile app, which is available for both iOS and Android.
Hootsuite enables you to schedule posts for all of your social media accounts from one central dashboard. They'll post automatically at the appointed times, eliminating the need for an actual person to painstakingly schedule content every time you want to share something on social. Instead, they can focus on engaging in social conversations and responding to consumer conversations about your products and brand.
Automatic Assignments is another great Hootsuite feature. It automatically analyzes messages from followers and sends them to the appropriate customer support representatives so nothing gets lost in the sea of social media. Hootsuite offers its mobile app for Android and iOS, and also has an app called Enhance, specifically for creating professional-looking photos.
HubSpot is a go-to marketing platform for a reason. Its mobile app enables users to track campaign metrics, keep an eye on sales performance, and manage leads all from their smartphones. The all-in-one solution is an industry leader because it allows businesses to manage a full spectrum of marketing and sales tasks from a centralized dashboard.
Sales
Salesforce is a dominant sales automation platform for a reason. The industry leader uses artificial intelligence (AI) to analyze sales deals, auto-generating insights into why some succeeded and others failed. In addition to its Salesforce1 app, which users can download from the App or Google Play stores, Salesforce enables clients to design their own AI-enabled apps to better serve their markets.
Outreach is a customer relationship management tool that operates on top of Salesforce. The platform automatically pulls information from customer interactions into Salesforce so that all team members have access to the most relevant information each time they speak with a prospect or client. By syncing users' databases, Outreach helps reduce missed opportunities and improves the overall employee and customer experiences.
Customer Support
Zendesk facilitates great customer service and relationships by automatically pulling in customer data so that representatives can provide top experiences. Rather than flip between multiple screens and programs, Zendesk allows your team members to access all the necessary information to provide personalized, timely responses when people need assistance. Automated workflows also help team members save time so they can focus on their most important tasks. Zendesk's app, available for both iOS and Android, enables users to access and update support tickets even while they're on the go.
Freshdesk keeps your customer service operation humming around the clock. Whenever a customer initiates a ticket, Freshdesk automatically categorizes it and routes it to the appropriate representatives. This ensures that your team members always know which messages they need to respond to and how to prioritize their work. The program also generates automatic replies and monitors open tickets and customer feedback requests, which keeps all processes moving in a timely manner. As with Zendesk, customer service professionals can respond to questions and problems from Freshdesk's mobile app.
HappyFox's offerings are both mobile and multilingual. Not only can you manage and respond to customer support tickets through the HappyFox app, you can also use its robust language features to interact with prospects and clients all over the world. HappyFox even offers an email parsing algorithm that can accurately translate and assess messages in 35 languages so that you can meet customers' needs wherever they are.
Automation is becoming a critical component in smart business processes, but it can't do everything. Interpersonal skills, marketing savvy, idea generation, and networking building are still the domains of humans. As AI evolves, it will take over more easily repeatable, automatable tasks so your team can excel in more important areas and help you grow your business.
Ian Naylor is the founder and CEO of AppInstitute, one of the world's leading DIY App Builders. Naylor has founded, grown and sold 4 successful internet and technology companies during the past 18 years around the world. He gives seminars as an expert authority on startup mobile app trends, development, and online marketing and has spoken at numerous industry events.