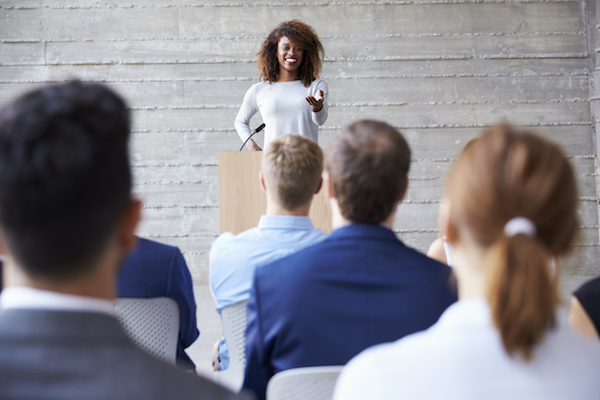 by Vartika Kashyap, Marketing Manager at ProofHub
"The energy you'll expend focusing on someone else's life is better spent working on your own. Just be your own idol." – Sophia Amoruso, #GIRLBOSS
For all girls out there, do you feel motivated by reading the above quote? It puts an insight over how you should consider your life as important as you consider someone else's life.
For more than a century, International Women's Day triggers the importance of how great it is to be a woman. This article will put an insight on the importance of a woman in the creative industries and what they need to be the "BOSS".
Women have made great progress in the workplace, but inequality still continues. One of the hot-button topics has always been the issue of equal pay. The US Census Bureau reports that women earn 80 percent of what men are paid. And when it is asked, "Who is the boss"? Overwhelmingly, people would suppose a BOSS referred to a MAN because men hold a dominant role in our society. And, it is a big issue for me.
A boss is a boss, it is just what is it and it has nothing to do with masculine or feminine. But indeed the society uses it. If I am a boss, I am a boss, not a girl boss or boss babe but usually "girl" as a defining adjective is used before a boss.
Do we really need to talk about workplace sexism, like ignorance and straight-up assault when it comes to LADIES? For a long time, women have fought to overcome gender roles and expectations. Gender issue still prevails to be a hot topic and it is labeled as a boy and girl thing. Identifying ourselves as GIRLBOSS and to mention it with a hashtag (#GIRLBOSS) is like encouraging other women to stay confident and bold and to stand up for themselves. It is like letting them all know about girl-ness and bossy nature and our success.
So, somewhere around I found a perfect definition of #GIRLBOSS – "A woman in control, taking charge of her own circumstances in work & life. Someone who knows her worth and won't accept anything less. She is not a "mean girl" in fact, she hates "mean girls." She is empowering and inspiring to those around her. She kicks ass!"
This is something that makes every girl out there feel empowered. Sophia Amoruso, American businesswoman and author of best-selling book #GIRLBOSS, is determined to absolutely kill it in all aspects of life. It is no secret that every girl has an inner girl boss in them, what they need is just a little motivation to come out.
Here are a few tips that will help you chase your dreams and build the career you want to:
Have ambition and always set goals.
How many of you dream of being the CEO of your dream company or setting up your own restaurant or lounge? Some have these big dreams while other girls wish to raise a family and tribute their whole energy to it. There is a different definition of success for each individual and the choice varies according to the situation. What is of importance is that you have the vision to know what your end goal is. Every girl should consider every part of their life and make sure to plan their future to meet their goals and see where they want to be in five years.
Respect yourself and your body.
Every girl should learn to treat her body with love and respect and be proud of themselves. Usually, girls are confident enough of themselves and their body and they depend entirely on their outer appearance to decide what they want. If you are not confident enough to show yourself to the world, you will keep yourself intact to smaller goals and being the boss will always remain a dream.
Time management.
So, this is something that is important for everyone to be the boss. The key to success lies in having an organized schedule to follow and to manage your time. Proper management of time means having a schedule for work and other activities and leave spaces in the day to eat. A smart time management app is a good and healthy way to start balancing your life and you can get things done on time easily.
Dress to impress and show them who's GIRLBOSS.
The way you dress has a big impact on the way you are perceived. How do you feel when you are dressed up shabbily and wearing an outdated outfit? Clothing has a huge effect on self-esteem and confidence and a girl usually feels more confident when wearing an outfit they love. Take an effort to pick the right pair of shoes with your well-ironed dress and a bag that compliments your dress. Looking good will bring positivity in your work and will make your image as someone who means business.
Remember that no woman is an Island.
Being a boss lady doesn't mean you will isolate yourself from your friends and family. You do not have to solve all your problems by yourself. Make it a part of your life to talk to your friends and peers so that your problem becomes easier to solve. For instance, even Khaleesi had an army.
Know when to say NO – there's always a limit.
Saying No to someone can be really hard in business, but the best thing that you can do to yourself is to know when to draw the line. Do not try to accommodate things that are not on your plate. Women are less likely than men to say 'no' to tasks and this usually hurts woman's business. Stay out of the trap and be willing to accept new challenges but not taking up everyone's work.
Be a girl, who "gets what she wants because she works for it" and in your life, there won't be anything sweeter than being called a BOSS. You deserve to be happy and fulfilled.
Vartika Kashyap currently runs the marketing team at ProofHub — a project management software for teams of all sizes. She is a seasoned marketing professional who is an expert in digital marketing and entrepreneurship. She's been featured among LinkedIn's Top Voices for the year 2016. Connect with Vartika on LinkedIn, Medium and Twitter.