by Nate Vickery, editor-in-chief of Bizzmarkblog.com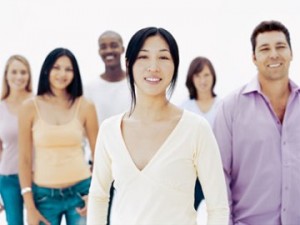 The new generation is coming of age and marketers turn their gaze to the new consumer focus group. Generation Z is making its way into the market and its starting to reshape the tech world with their views and preferences. Generation Z, much like their parents, Generation X, still doesn't have an appropriate "name" like Millennials or Baby Boomers. But, that doesn't change the fact that they are making an impact on the world.
Unlike Millennials who were no longer children when technology started to make its progress, Generation Z was born into the technological advancements and innovations. Millennials are still considered the tech-savvy generation that molded the technological improvements, but the young Gen Z has grown with a potential to surpass their predecessors. Nevertheless, Gen Z has started and will continue to reshape the tech world.
Here are a few reasons why Gen Z will change the technology world by 2020:
Social media evolution.
While their parents were struggling to survive the effects of the "Great Recession", Gen Z grew up on social media and they were molded by the technology. Surprisingly, 42% of Gen Z claims that social media directly influences how they feel about themselves and how they see the world. With such a strong connection to social media, tech marketers will start to focus their campaigns on social networks more than they do now.
Moreover, social networks will evolve in accordance with Gen Z's preference since they now outnumber Millennials, making them the largest consumer-based focus group. However, Gen Z prefers more personal social media channels such as Snapchat, rather than documenting their lives and activities on Facebook. Social networks will once again have to adapt to the preferences of the new leading generation.
Going mobile.
The generation that focuses on mobile technology such as smartphones, tablets and laptops is definitely Gen Z. In addition, 35.5% of Gen Z spends an average of 6 to 10 hours on their smartphones, while 14 % use their phones for more than 12 hours per day. Also, 13% of Gen Z checks their phones every second. With that in mind, we can expect manufacturers of mobile technology to improve the design, software and hardware of mobile devices and meet the expectations of their newest and largest consumers.
However, it's not only the devices themselves that might go through a change, but the mobile payment services as well. 63% of Gen Z has trust issues and are concerned with security while making payments using credit or debit cards. On the other hand, only 54% of Gen Z shares those concerns when it comes to mobile payment solutions and apps. Mobile payment methods and apps will become an even bigger trend with the new Gen Z and their consumers.
New age of apps.
Older generations grew up learning how to fix a car or how to build a chair from their parents. Then again, Gen Z grew up learning how to build and design apps. Nowadays, most of the Gen Z has basic IT skills, as well as knowledge about developing mobile applications. However, advanced knowledge is easily available to Gen Z and they always have an opportunity to learn more about software development process or application design. The access to knowledge in combination with their love for mobile devices will produce the new age of apps and mobile features. The app market is going to change with the influx of new designers and developers from Gen Z. Furthermore, Gen Z will surely bring innovations and creative ideas in software and smartphone application development.
The growth of on-demand economy.
Gen Z prefers on-demand online solutions to visiting a retail store and talking to the salesperson face-to-face, for example. Moreover, they prefer products and services that are available right away and in steady supply such as Netflix for entertainment or Uber for transportation.
In fact, 40% of Gen Z is willing to abandon the traditional method of acquiring TV service for online solutions. On-demand economy is rising in popularity with Gen Z and we can expect to see more shared economy platforms in the future. This habit will force businesses to step up their game and develop solutions which will meet the demand for the constant supply of services and products.
Gen Z was born in the age of technology and they will change the tech world as we know it. When the era of Generation Z begins, everyone but them will have to adapt to the new ways of using technology.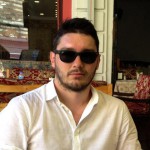 Nate Vickery is a business technology consultant mostly engaged in management and marketing for SMB and startups. Nate is also the editor-in-chief at a business oriented blog Bizzmarkblog.com.