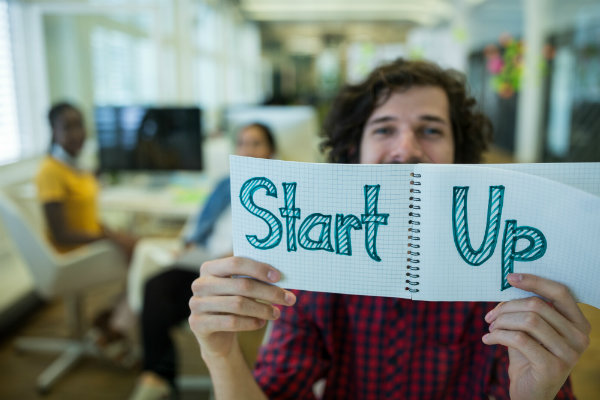 Taking an idea and turning it into a business can seem like a real head spinner in its formative weeks. The challenge of creating your own business and nurturing it can be rewarding in multiple ways; recent research suggests that twice as many SME owners love their jobs as employees, and almost three times as many feel passionate about their work.
For that work to progress there will be certain key decisions to be made, and requirements – such as these:
Funds.
The initial costs of renting or buying premises, tools and equipment; and employees (see below) can be difficult to source. Taking out a loan is one answer, or moonlighting – saving up while working as an employee elsewhere before launching when you've saved up enough – are two possibilities.
Crowdfunding and subscription-based models such as Patreon might offer a way forward, but gaining funds from nothing is somewhere between tough and impossible without knowing the correct contacts; you'll need a viable business model and to have been running successfully for several months or years before you can start to scale upwards.
Broadband.
It's difficult to imagine a newly-formed company surviving long in any form without a digital presence, and the logical start of that journey is your broadband connection. The cost of your monthly broadband will depend on what business you're running – a 10gb leased line will not be necessary for sending emails and invoices, taking a few orders and a little light browsing. That said, if you're sending large files or making conference calls, consider fibre optic broadband and unlimited downloads. If you'll be making multiple phone calls, look for anytime call packages.
Employees.
Depending on whether you're registering as a sole trader/freelance type, you'll probably need some form of assistance in the early stages of the formation of the company. You might be creating a new venture together, in which case you'll both be founders and/or directors. Initially, the people helping you might be taken on in a freelance/ad hoc basis. As well as employees you might need professional assistance from solicitors, business start-up experts, and accountants, among others. 
Knowledge, training… and passion.
Creating a new business with little experience, purely because it looks good, is a recipe for disaster. Consider that four in ten small companies don't make it to five years, and the vast majority of those failures will be entrepreneurs who pour their heart and soul into 18-hour days to get the business off the ground.
So, do your research. Test the market. Know what you need to know, and if you don't know it now aim to know it within a certain period of time. Seek advice from mentors and experienced heads, and complete all necessary training and courses to make it happen. Formulate a strategy and KPIs so that you can establish how to measure success.
Advertising/branding.
If no-one knows about your company, how will it grow and flourish? While it's a painful fact that you might need to spend substantial amounts of money before your advertising and branding are noticed, it is necessary.
Your marketing tactics are your own business; will you opt for traditional offline methods; owned, earned or paid media; or a combination of all options? Whatever you choose, your branding should be consistent and maintain your tone of voice.
Others.
There are 100 other items that we could list here, depending on your SME and its field.
You might need new technology, or perhaps transportation such as a car or a fullback pickup. Contacts and of course premises could also have been included on the list. You'll make mistakes but that's part of being a manager – learn from them and move on!