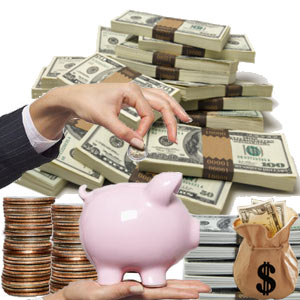 Starting your own business can be a great move, as you can earn a lot of money and enjoy being your own boss. However, the actual process of setting up a business can be very challenging, not least because of the potential expenses that are involved. Depending on the type of business you are planning to start, you could face a lot of expenses. This is why you need to work out how to reduce the amount you spend and save money.
There are a number of different ways in which you can save money when setting up a new business. These are pretty simple methods and can help you to cut the costs quite significantly. With so much to think about, spending can quickly spiral out of control. This is why you need to also make a list of the essentials that you will need to get your business off the ground.  
The essentials that you need to get started with your new venture will depend on the type and nature of your business. However, these are some of the common items that start-up businesses often have to consider:
Business premises.
While some small businesses can be run from home, this is not the case for all businesses. You therefore need to consider whether you need business premises. If you do, try and avoid paying the huge costs involved in renting a commercial officer. There are other alternatives, For instance, if you live in the Sacramento area, you will find plenty of low cost online storage units These are not only used for storage – you can actually run your business from there initially to save yourself a fortune.
Equipment and furniture.
You may also need to invest in a range of equipment and furniture for your business. This could include computer, printer, desk, chair, and other essentials that you do not already have. Resist the temptation to rush out and buy brand new items at premium prices – save that for when you make your fortune. Instead, get online and look at used furniture and equipment, which you can get at a fraction of the price.
Marketing methods.
The key to success for any small business is effective marketing. You need to let people know that your business exists, what it offers, and how it can benefit them. Thankfully, you no longer have to rely on traditional and costly methods such as TV. radio, and print media. You can effectively market your business online using social media, blogs, email marketing, and your own website.
These are some the key areas where you might have to spend larger amount of money when starting your business. However, with the methods above, you can eliminate the crippling costs and save yourself a fortune. Remember, you are just starting out so cost-cutting is vital. These solutions will help you to keep initial costs to a minimum.