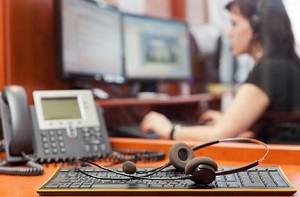 It is no secret that the customer should always come first. Startup businesses are no exception to this rule. In fact, customer service is even more important for newly established companies. Make sure that all your employees are familiar with how to give high quality service by attending a customer service course.
Read on to find out why it's so important to deliver the best service you can:
Create Loyal Customers.
Every customer matters when you are just starting out. Providing high standards of customer service, from answering queries to making sure they are served with a smile, will create a good impression. If you can go above and beyond in delivering your service, the likelihood is that your customers will continue to return. Loyal customers may even recommend you to their friends and family, helping you to grow your business.
Form the Base of the Business.
Starting as you mean to go on will benefit you in the long term. Not only will your initial customers form the base for your business, the approach you use for customer service in the early stages will become routine. This sets the tone for future employees and customers; they can expect to deliver or receive a high standard of customer service. Having good practices established early on will prevent having to completely change how you run things later.
Less Room for Error.
A startup business doesn't have an established reputation or customer base to fall back on. This means that one small error or one dissatisfied customer can be costly. If you are operating in a sector with high competition, there is nothing to prevent people from taking their business elsewhere because they have not yet formed an attachment to your company. You need to give them a reason to trust you and continue to use your business, which is why customer service is so important.
Free Advertising.
Being known for delivering excellent customer service is as good as any expensive advertising campaign. Once you have a reputation customers will continue to come to your business. Try handing out business cards to your customers, as they may pass them on for you. Equally, being known for bad service can be extremely damaging for startups. Encourage customers to leave reviews online to boost awareness of your good customer service. If you receive negative reviews, take the time to respond to them and help the customer resolve their issue. That way anybody reading the bad reviews will see that you care about your customer's happiness.
Attract Employees.
When your business is ready to grow, being known for giving good customer service could attract people to work for you. After all, it is assumed that if you respect your customers you will respect your employees. Plus, people like to work for a company which makes others feel good. Having people queuing up to work at your startup is definitely not a bad position to be in.