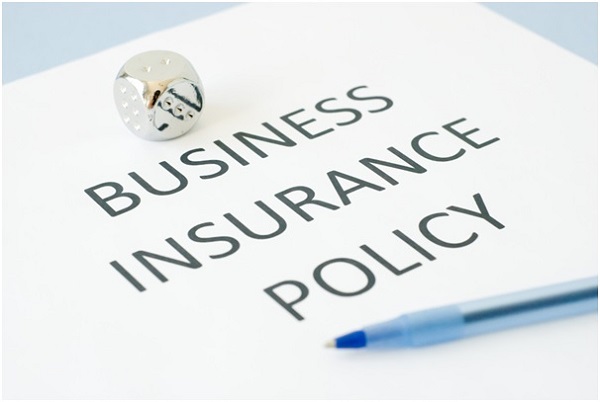 by Maxime Rieman, Director of Online Channel Product Marketing at CoverWallet
Entrepreneurs know they need business insurance – but figuring out which kinds can be pretty confusing. Each industry is unique, and coverage needs can vary depending on things like your business's location, number of employees, and the type of work you do.
Here are some key coverage types to consider as you establish and grow your new venture:
BOP.
What it protects: A Business Owner's Policy, more commonly referred to as a BOP, combines two common insurance policies into one more affordable package. It typically includes General Liability coverage and Property coverage, meaning it simultaneously protects your business from third-party injury claims and insures your assets, including physical property. Generally, BOPs also include business interruption coverage, which will reimburse you for lost income or temporary relocation if your business is forced to temporarily close due to vandalism or natural disaster.
When you need it: You likely qualify for a BOP if your business makes less than $1 million in revenue and has less than 100 employees. This policy bundle is ideal if you operate out of one physical location or office where you need to protect valuable assets, like inventory or equipment, and where customers or partners may visit. If your business fits the profile, this is one of the policies you should purchase right away.
Workers Compensation.
What it protects: Workers Compensation insurance protects both you and your employees. If any employee is injured or gets sick on the job, the policy will pay for lost wages and medical expenses. For the employer, it offers protection from lawsuits – employees who accept Workers Compensation insurance payments waive their right to sue the company.
When you need it: If you have employees, you should consider Workers Compensation. Actually, it's mandatory in most states! The number of employees after which you'll need Workers Compensation varies by state, so it's good to check your local requirements.

Cyber Insurance.
What it protects: In the digital world, insurance is an increasingly important type of coverage that many businesses realize they need too late. This type of policy can protect you in the case of a data breach, whether it results from a hack or employee carelessness. If your business experiences a data breach, you're legally required to notify any customers who may have been affected, which can get expensive as the average cost is over $150 per record. Additionally, the damage to your company's reputation after a cyber incident can be substantial. With cyber insurance, your policy will cover breach notifications, public relations fees, and other costs associated with recovery.
When you need it: If you store customer data, such as credit cards or personally identifiable information (PII) online, you should consider purchasing cyber insurance.
Errors & Omissions Insurance.
What it protects: Errors & Omissions insurance, or E&O, protects you in the case that you or one of your employees makes a professional mistake while servicing a client. For example, if you own a real estate agency and you offer advice to a client that ultimately winds up being non-optimal, they could sue you for damages. WIth E&O insurance, you will be covered for any settlements and related legal fees, which can add up quickly even if you're ultimately not found at fault.
When you need it: This policy is important for industries like consulting, where you're frequently advising clients on important matters. But if you offer any services to clients for a fee, you should have E&O insurance.
Directors & Officers Insurance.
What it protects: Directors & Officers insurance, or D&O, protects managers and directors at your company from being personally sued for a mistake made on the job. That could include anything from launching a poorly performing product to making a financial error. Some of the most frequent D&O claims are related to HR and employment issues, such as wrongful termination, sexual harassment, and discrimination. If a claim of wrongful act allegations is brought against a director or officer of your company, your D&O policy will cover legal costs and settlements, and protect the personal assets of your team.
When you need it: While many people think D&O coverage is only for large, publicly traded companies, small businesses may need it too. It's important to consider this type of policy if you plan to raise venture capital funding or other types of investment. And if you want to recruit top quality directors and executives, you may want to offer D&O insurance – it offers managers the freedom to make decisions without worrying that they may be held personally liable.
Educating and assisting shoppers about financial products has been Maxime Rieman's focus, which led her to joining CoverWallet, a startup dedicated to simplifying insurance for small businesses. Previously, she launched the personal insurance team at NerdWallet, and helped create an innovative brokerage comparison product.