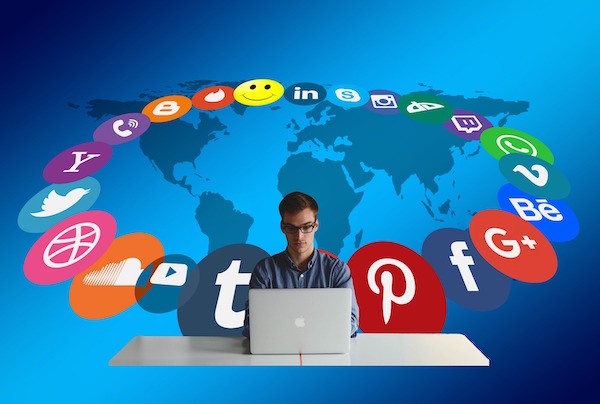 Whether you're a startup looking at taking those first steps into the business world or an established company wanting to expand your customer base, marketing your business is an important step in getting your brand in front of the right people. With the variety of marketing options available to all industries, choosing the right one for you can seem like a long and arduous task. Both traditional and digital options have opened doors to a host of opportunity and above all there is a marketing option to suit everyone's budget.
Traditional marketing can be a costly option especially for businesses that are breaking into the market, so looking at the range of digital tools available could help you reach a new audience with the click of a button:
1. Create a website.
This may seem like an obvious marketing tool for business but there are still a number of companies that are not promoting themselves on the internet. Long gone are the days of complex website creation especially if you are starting out, as the likes of Wix, Squarespace and WordPress can all help your create professional looking websites in a matter of hours. If you are already featured online, be sure to check the setup of your website. Making sure you have effective content, an easy user experience and are being listed in Google all help you get noticed. If this isn't your expertise, hire someone to help get the basics underway so you can start seeing the benefits of your web presence.
2. Get social with customers and clients.
This point applies to both online and offline examples. We all know everyone is living and buying through social media so getting your business in front of this audience is key to expanding your customer base. Focus on a few platforms at first and experiment with promotional tactics. Facebook offers a great way to advertise to targeted demographics and offers a platform to engage with your new and existing customers. LinkedIn is another social tool for businesses yet offers a B2B angle for networking and reaching out. Then we come to good old-fashioned networking. Attending professional or local business groups is a fantastic way to interact with like-minded people. These groups may open doors to new opportunities and new prospects whilst giving you the chance to meet new people on a business and social level.
3. Don't dismiss traditional marketing methods.
Although traditional marketing methods can be costly, they shouldn't be dismissed altogether. Dependent on your business, these marketing efforts may pay dividends in customers remembering your brand or slogan. Promotional merchandise or print advertising is a great marketing tool for exhibitions, pop up shops and targeted event marketing. If your customer can take away something from their experience with your brand, they are more likely to remember your name. Another small traditional marketing method now sometimes overlooked due to our transactions in the digital world is the business card. This small yet significant promotional tool creates that point of contact after the first meeting. For both client and customer, having a handy, easy to reach reminder of a telephone number or website address, can offer you that olive branch for another sale.
4. Create demonstration tools.
An effective tool in showing clients what you do or how you can help them, is creating a handy demo with an easy to understand guide on the product or service you offer. People love to see visuals when deciding on whether they choose you or a competitor. For example a screen printing software company offering business management software can showcase its products full potential with a handy video on how it can help you manage your full business needs with an effective software package. The effectiveness of demonstration tools can help your customer make an informed decision that also gives you feedback immediately on their experience.
5. Build a database.
If you're starting out, building up a database of your customer contacts is an effective marketing tool for future advertising opportunities. If you have an established database, that's great but are you marketing it effectively? A fantastic way to market to this targeted audience is through email. Signing up to an email newsletter service offers you the chance to create engaging newsletters, promotional alerts and general information to people that want to know about it. Chances are unless you've been buying data, your customers will have signed up to hear your great news. So getting this right can help you convert this interest into sales.