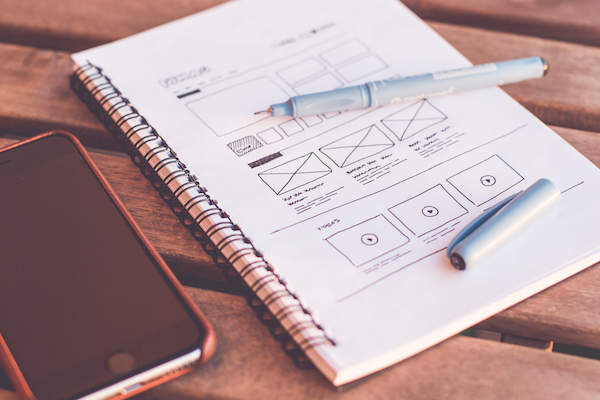 by Julia Kravchenko, partner and VP of HR at Qubit Labs
"Why don't we make an app?"
Obviously, if you open this article you are also interested in creating the one.
If we look through the statistics, it'll show us that mobile phones are gradually becoming more and more popular. They follow the way of websites: a couple of decades ago having a page in the internet was considered to be luxury, though now you cannot surprise customers with online presence. I'd even say, it's a must to care about your e-customers. The amount of e-commerce owners thinking about creating an app is also growing as almost any business can find its target audience via smartphone or tablet.
Idea vs. real app.
Software development companies face lots of different cases, but generally all of them fall into two main categories:
– Client has been nursing the idea of his/her mobile app for a long time but it takes months or even years to bring it to the stage of development estimation. In fact, you shouldn't hesitate because consultation on budget doesn't bind you to anything, and discussing technical details of the project implementation with an experienced specialist may influence not only the budget but also apps functions.
– Or vice versa, client has only a general idea of the app, without taking into account the needs of the target audience or what devices they use, and has no clue about engagement, customer acquisition and retention… So, nothing is ready but a person wants this "nothing" to be estimated, and the price becomes the main criterion for choosing a software development company. Savvy freelancers and some tricky IT companies are happy to promise the moon and provide such a client with a quote he/she wants to get.
A distinctive feature of professional custom software development company is that it will never tell you the price at once, without covering a long list of questions concerning both technical and business sides of your idea.
No matter what type of clients you belong to, you shouldn't nibble at an idea how to estimate an app.
First, lots of companies provide an initial quote for free. All you need is to fill in a contact form and a company's representative will get in touch with you shortly to discuss project details with you. But mind that it's simply an initial estimation and the data is rather rough to fully rely on.
Second, consultation with a specialist can help you to make your mind concerning the key options and platforms, and the crucial issues to launch the first version.
How long and how much?
If clients want to get a roughly estimated cost to develop an app, company provides them with a quote in 1-3 days. More detailed estimation would take 3+ days and up to a week.
In average, price of a mobile app development from scratch will start from $5,000. An app developed to promote a special offer would cost about 5 times less while long-term projects with several app versions for different platforms can be estimated up to $20,000.
What factors affect estimation?
Budget depends not only on app's functions but also on the following factors:
Some clients approach companies only with an idea, and the others already have their design created. App cost can fall by 30% if your design is ready.
Platforms (Operating Systems).
Take into account the OS (iOS, Android, tablets) of your app and their quantity. Let's say, you want an app for Android but suddenly you come up with an idea to make a tablet version. It may increase your expenditures 15-60%. NB! Android apps are 10-20% more expensive than iOS.
What is obvious for a developer might be a discovery for a client. That's exactly what companies usually face on the stage of integration. Almost all apps need a server, mind this. The second issue is a social network API. At first, it seems to be a piece of cake, but IRL it takes a week to develop such an integration because popular social networks servers follow their own principles. Think twice if you really need you customers to log in via, for instance, Twitter as it can cost you additional $1000. Choose only these social networks your target audience uses more.
Notice that an initial estimation is usually revised since there are lots of details that are impossible to forecast at first. You can add or refuse from some function in the course of development. Don't worry about this, it's a typical work process. So, keep calm and enjoy it!
Julia Kravchenko is a partner and a VP of HR in Qubit Labs, an innovative software development company with offices in Tallinn, Estonia and Kyiv, Ukraine. Diplomas in Psychology and HR and 10+ years of experience make her one of the top specialists in the field. She is passionate about technology, especially AI and IoT and digital marketing, and covers these topics in her articles.