Start-Ups Of 2017 That Are Creating A New World Order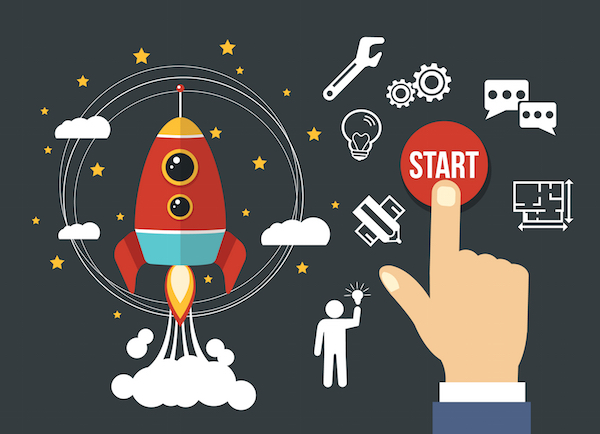 2017 started on a high note, with expectations from several industries that were buoyed by the technological inventions. It seems clearer every month of this year that anything is possible with enough resources and determination.
Tech lovers have started blogs and based them on cryptocurrency, Bitcoin leading in this area, but several other developments that may not have received such massive airtime. Still, they are likely to change the way we live so much that they will become the new world order.
These start-ups are using technology to deliver better services:
Graviky Labs.
This Indian company is taking something negative and turning it into an income-generating venture. Delhi has been voted for two years in a row as the most polluted city in the world, and so some smart-heads decided to do something about it. They are using the soot from engine exhaust and turning it into ink and paint. While this venture is still new, investors have funded it so that the company keeps cleaning up Delhi. The soot is collected from the exhaust without a possibility of damage to the engine.
Accompany.
This app is aimed at making the life of every executive so much easier. Proclaimed by its makers as your personal chief-of-staff, this app gets you all the information you will need to get through the day. It will recap conversations you had at a previous meeting with people you are about to meet and bring you up to speed with what you need to discuss in your meeting. It also gives you details of attendees' lives. Amy Chang, the founder, has already raised $20 million, and so this project has taken shape. Meetings will never be the same again.
23andMe.
23andMe is a company that does tests and releases them to individuals so that they can get to know whether they are at risk of developing genetic diseases. FDA had previously prevented the company from releasing theses tests directly to people, but the ruling has been reversed. This test does not impede a genetic disorder, but they are more informed and able to make wiser decisions for the future regarding their condition. These diseases include Parkinson's disease and Alzheimer's.
Pindrop Security.
Identity theft has been an issue for a long time in the US, and Pindrop has decided to do something about it. The company has raised up to $122milllion in funding to help expand its services. The company has a fraud-prevention service where they identify the location of the person calling so that you can determine their authenticity. Three out of the four top financial institutions have used the service. Identity theft has been rampant in the recent past, and it is perpetrated through phones, thus identifying the location of the caller helps keep your identity safe.
Starry.
Want to supercharge your internet? Starry will do just that with their portable device, Starry Point that will help you to download a 2-hour movie in 2 minutes. With dizzying speeds of up to 1 GB per second, virtual meetings are possible more than ever. Being small with a broad base, you can take it anywhere. The company that launched in 2016 has raised $30 million to expand its services.

Young Upstarts is a business and technology blog that champions new ideas, innovation and entrepreneurship. It focuses on highlighting young people and small businesses, celebrating their vision and role in changing the world with their ideas, products and services.