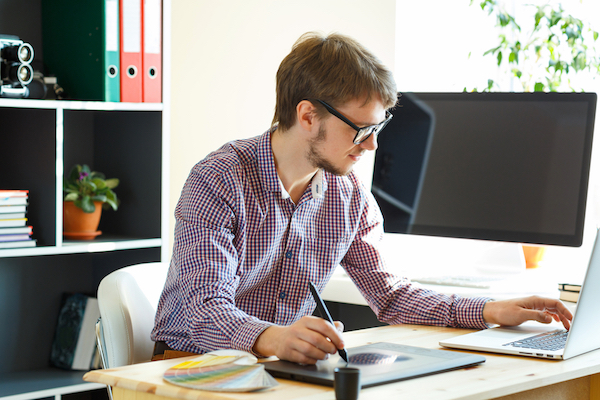 Work is something that takes up a considerable amount of time for most people. You may not always love the job that you do, but you can still make the most of it. If you want to make your job enjoyable, it's a good idea to try and work to your full potential each day. This may not always be possible, we all have bad days; but if you can aim to make it happen on most days, you should find that the day goes quicker and that you get a sense of achievement.
There are other possible benefits to be had from working to your full potential, such as management recognition, bonuses and promotion. It's certainly worth taking a look at how you can work to your full potential, on a regular basis.
Looking at your lifestyle.
The life that you live outside of work can have a direct effect on how you perform when you are working. Here are some lifestyle considerations that you may want to think about:
Make sure that you get enough sleep.
If you are having trouble sleeping think about whether you need a new mattress to give you better support. Take a look at this Avocado mattress review to see if a new mattress could be of benefit. You should also have a look at this advice on how to get a good night's sleep.
Think about what you eat and drink.
If you want to be productive, it's a good idea to adopt a healthy diet. Of course, you can still eat less healthy products in moderation. You should avoid eating too much sugar or drinking too many stimulants in drinks such as coffee. You should also moderate your alcohol intake.
The positive effect of exercise.
You should aim to do at least half an hour of exercise, five times a week. That being said, any amount of exercise can do you good, especially if you currently do not do any. Exercise makes you feel good, and it helps to improve your health. Both of these factors are important if you want to perform well in work.
You can see how external factors can affect the way you work, but what can you do within the workplace, in order to work to your full potential.
Paying attention to time management.
One of the most important things you can do, to optimise your work performance, is make sure your time management skills are up to scratch. If you are able to successfully juggle a heavy workload, you should be well on the way to reaching your full potential. You need to learn how to use "to do" lists to your benefit and how to be realistic with deadlines. Time management skills take some time to acquire, but it's worth the effort in the long term.
Working as part of a team.
It's difficult to work to your full potential, without having the support of those around you. You should never think that you need to do everything on your own, in order to truly be reaching your full potential. Often, the best results in business come from the fact that people can work well as a team. Learning to work as part of a team is not something that comes easily to everyone, but it's a skill that you should do your best to acquire.
You are capable of making sure that you work to your full potential. It takes effort on your part, but the results make it worthwhile.