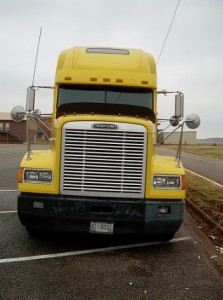 Wherever you live, learning to drive is not cheap. From Minneapolis to Duluth, you have to part with a significant amount of cash to finally get your license. You need to pay out for things such as driving tuition, a Minnesota Permit Practice Test if you live in the Land of 10,000 Lakes for example, and the final test before you can take to the road as a fully qualified driver. The good news is that you can put your driving skills to good use, earning back some of the money you have paid out.
One of the driving jobs you may want to consider is becoming a courier or delivery driver. Let's take a look at what this type of job entails. Hopefully, this information will help you to decide if this is the job for you.
Working for yourself as a driver.
If you are thinking of becoming a courier or delivery driver in the Minnesota area, you need to decide whether you want to work for yourself or for a company. You may think that working for yourself is a good idea; after all, you only need a vehicle, a license, and insurance, right? It's not quite as simple as that. There are several things you need to think about:
Having the right vehicle is important. It needs to be spacious and reliable. This means that ideally, you need to have a more recent model.
Maintenance costs can be high as your vehicle undergoes a lot of wear and tear when you are driving.
You need to pay out for full insurance, including driver insurance, goods in transit insurance and public liability insurance.
Driving is a very competitive environment, so you need to be prepared for a struggle, and you will probably need to work long and unsociable hours.
You can probably start to see that driving for yourself is not as easy as it might sound. You may prefer to drive for a company, at least to start off with.
Working for a company, as a courier or delivery driver.
Working for a Minnesota company is less risky than setting yourself up as an independent driver. Earnings vary from around $17,000 to $35,000 annually. Most companies want drivers who are at least eighteen years old and have a clean license. There may be other requirements too, so you need to check out individual job listings.
Do not just jump into the first job that comes along. Different companies offer different conditions; for instance, some provide a vehicle, whereas others expect you to use your own. Check out your different options before you decide on accepting a job.
Once you start working for a company, you become used to driving for a living. You get used to the best routes to take and areas of the town or city to avoid at certain times of the day. There may come a time when you are experienced enough to branch out on your own; driving for yourself in Minnesota and beyond. You will have a better chance of being successful, with all that experience behind you.