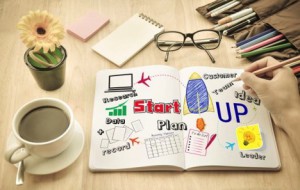 One of the biggest issues facing startups is a lack of capital. Not only do they have to deal with the possible debt they incurred during product development, but they are under pressure to have sufficient sales to keep the business afloat.
Fortunately, there are many low-cost marketing methods any startup can use to gain traction. Here are just a few of them:
Go Beyond Selling – Engage.
As an entrepreneur, it's easy to try to sell aggressively wherever you are. However, this strategy can work to your detriment when it comes to establishing a social media strategy. You should try to enrich discussions with your point of view instead of trying to sell your product. This will lead people naturally to what you have to offer and since you'll have already gained their trust, they'll be that much more willing to buy.
Carve a Niche and Establish Yourself as an Authority.
One of the best ways to carve a niche in any industry is to not only be innovative but give outsiders an inside view into the nuts and bolts of your company. By creating a blog, for instance, you'll give people a chance to understand your business better. Try to get speaking engagements at expos or create a webinar or seminar. These are all easy ways that you can set yourself apart from your competition and elevate your brand without being overly promotional.
Use Content Marketing to Your Advantage.
Content marketing is one of the best ways for a startup to get their name out there. However, you must have a solid strategy in place before you even start. One of the best ways to start is by looking at what your competition is doing. Look at what type of content they are publishing and where. Don't make the mistake of releasing one-size-fits-all content on all platforms. Tailor your content on whether it will be used as an advertisement, for educational purposes, or for sheer entertainment.
If you lack the expertise, working with a good digital marketing agency like Single Grain is the first step in establishing a strong social media strategy. They will be able to assist you on what type of content would work best for your particular line of business, and with content creation as well.
SEO is also a great, low-cost way to push your brand to the forefront, especially if you're in a smaller niche. If you have low competition, a few things like keyword research and maintaining a solid blog can work wonders for your business. However, remember to be consistent and post regularly if you want to get steady results. And steer clear from keyword stuffing and link manipulation techniques. Try to write following a general theme instead of targeting keywords only. Keywords will fall in naturally and will have a greater impact.
Marketing can be a real challenge for a Startup, especially when you're strapped for cash. However, if you follow some of the tips in this article, you should be able to gain visibility if you go about it the right way.