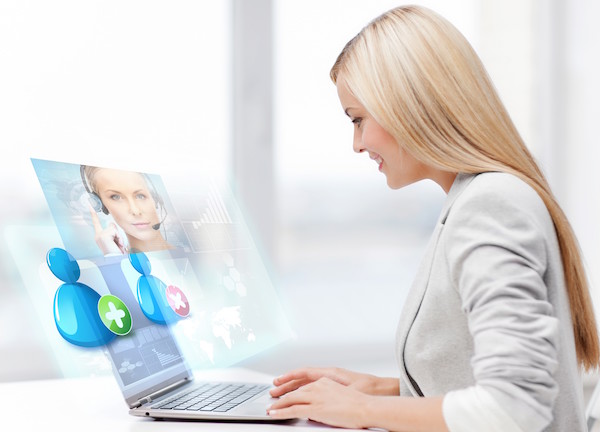 by David Weingard, CEO of Fit4D
The advent of the virtual workforce is not unlike the introduction of the television remote control introduced in the 1950s. Both allow for more freedom of movement and control over personal programming.
With technological advances and globalization on the rise, virtual companies, also known as "remote companies" or "distributed teams," are becoming more mainstream. If organized properly, a remote workforce can offer flexibility to employees and take advantage of different time zones to be more efficient. American workers are embracing this trend. In fact, a recent survey by Global Workplace Analytics found that over 50 percent of respondents held jobs that were at least "partially" compatible to remote working, while a whopping 80 to 90 percent of workers reported that they would like to work remotely at least part-time.
My company Fit4D, an innovative health-tech company with a patient-centered diabetes coaching program based in New York City, embraces the remote work concept. Fit4D coaches are Certified Diabetes Educators (clinicians with specialized diabetes training) that provide personal support to the hard-to-reach populations with diabetes from their home offices across the country. Because they are remote, Fit4D coaches can offer support to patients at hours that are convenient for them. Many employees choose to work remotely because it provides them with flexibility and work-life balance, however there can be challenges.
Here are top 4 ways small businesses can help remote workers succeed:
1. Create a structured framework to encourage communication.
In a remote working environment, it's important to create a company culture where everyone feels supported and part of the community. This can be established by creating a strong set of core values and setting up a framework that promotes frequent, transparent communication. It's important to create structure, so that people know where to turn when they feel stuck. Key elements of the framework are online social networks, video chats, support systems, and the delivery of consistent core values. Social networks can help mimic that "seeing people in the office" feel and allow for continuous communication. It can be helpful to encourage employees to pick up the phone or schedule a short video chat instead of always emailing.
2. Acknowledge accomplishments.
It's especially important to acknowledge accomplishments and show appreciation when employees work remotely. Some ideas are notable awards, personal notes, calls, or announcements at company meetings. This tells employees, "we notice you and we appreciate your hard work," and motives them to continue improving. Remote workers can often feel "out of the loop." Share exciting news on social media and through company-wide emails. Weekly or bi-weekly video chats or conference calls can help update everyone on company new and can serve as a forum for sharing team successes, pointing out specific high achievers, reiterating company values, and meeting people face to face.
3. Occasional Meetups.
Although people are working remotely, it's helpful to meet in-person when possible to create that extra bond. Create social events for people who can travel to the company's home location and set up local events for employees who are within the same geographic location for occasional meetups. You'll know that your remote social networking is a success when employees choose to travel for a few hours just to meet up with a coworker in person.
4. Create a buddy system.
When working away from a central office, people can feel lost. It can feel burdensome to find the answer to even a simple question when they don't have the ability to ask their coworker down the hallway. By creating a buddy system, people have a go-to coworker to get advice from. They share best practices and have each other's backs. Additionally, team members like knowing that they have a manager who will be responsive to their concerns. Buddy systems and compassionate managers can help provide people with the support to succeed.
As the founder and CEO of Fit4D, David Weingard received the PM360 Elite Entrepreneur award for transforming the diabetes landscape. Under David's leadership PM360 also named Fit4D one of the top innovative healthcare startups in 2015, while ePharma named Fit4D its 2016 audience winner of the Disruptive Technology Showcase and Innovations Challenge.