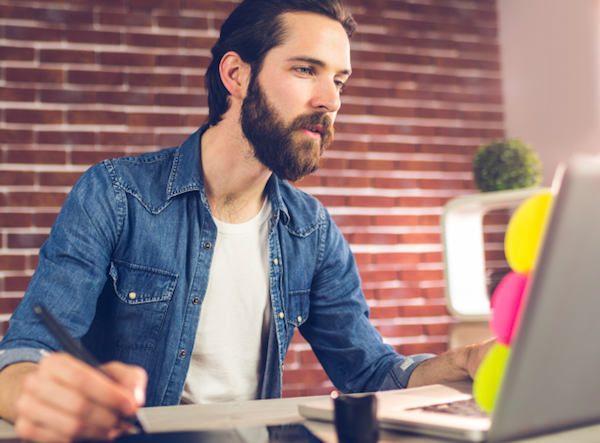 by Ana Grasic, cofounder of WeGrowth
Starting your own business takes a lot of courage and determination, but it can also be very rewarding. That's why the majority of small business owners will tell you that they would do it all over again, even though it is hard work.
Being your own boss has its ups and downs, just like any other part of your life, really. You set the limits and boundaries, you shape the company's culture, and you take on many different roles — you become the CEO, HR, project manager, office manager, etc. Even though you learn a lot along the way, all entrepreneurs require some basic skills and knowledge on this topic before even thinking about starting their own business.
At one point or another, you will face a problem that's, frankly, unavoidable: not having enough time for everything. Managing a company is not a nine-to-five job, so if you don't want to dedicate your life to the company, make sure to properly organize your days. There are a lot of amazing tools and hacks out there that can help you boost productivity and have enough time for yourself after work.
1. Manage Your Emails Like A Pro.
As a small business owner, you will, without a doubt, have to deal with a lot of mail — this includes both sending and receiving emails. Luckily, there are a few simple tricks to help you avoid email overload:
Don't spend too much time on emails. Check your inbox twice a day — once in the morning and once before the end of your work day.
Deal with emails the moment you see them! If it takes less than two minutes for you to respond to or send an email, do it right away. If it requires more time and you can't handle it immediately, make a task from the email in question and set a reminder. That way, you will not forget about it.
Try to keep your emails as short as possible, especially those that you need to send to your employees. If you don't want to spend half a day reading a mile-long email, then your employees shouldn't, either.
Put the action required from the receiver in the title or the first paragraph of the email.
Remember the email etiquette: The "To" field is for people who are supposed to do the task described in the email, while the "Cc" field is for those who just need to read the email.
There are a lot of great email clients that can make your life easier, but we suggest you give Hiri a try, because it has features that cover all the tips listed above. Hiri's dashboard comes with a smart reminder that tells you how long it has been since you last checked your email and if you should wait a little longer before opening your inbox. If you want to make tasks from emails, simply drag your emails to the "To-do" list. Actionable and FYI filters will help you prioritize your emails in the inbox and also follow the email etiquette when writing one. With a clean, modern design and a 14-day free trial, Hiri is definitely an email client every small business owner should try out.
2. Plan Your Daily Tasks.
So, how are you supposed to deal with all the roles you play in your company and the sheer amount of tasks that need to be carried out on a daily basis? By planning them out, of course! If done right, planning can truly affect your productivity and effectiveness in a positive way.
Making yearly and monthly plans is necessary if you want to have a clear picture of the direction your company is going in. However, creating daily plans is necessary for the overall success of your business. Daily plans and to-do lists will help you get a better overview of the amount of work you have.
When you start making daily plans, you will probably add more tasks to your lists than you could possibly complete, but you will also get more realistic with each list you make.
You can make plans at the end of the day or in the morning — it is completely up to you. Find a routine that works for you the best and watch as your productivity increases thanks to a clear list of tasks you need to complete during your day. Separate your tasks by projects or clients, and encourage your employees to do the same.
When it comes to tools, there are so many great ones you can use, starting with Trello, which is free and one of the most popular collaboration tools that can also be used for daily task planning. If this is not your cup of tea, try searching for Trello alternatives and find the one that works the best for you.
3. Keep Track Of Time.
Aside from defining your daily tasks, you also need to take notice of how much time you are spending on each one of them. For some businesses, time-tracking is even mandatory, because clients need or want to know how much time you spend working for them. Other companies, for example, charge clients based on the time they spend on their projects.
Regardless of your clients, it's a good idea to start tracking time if nothing but for the sake of yourself. Once you see how much time you are spending on certain tasks and working, in general, you will be able to improve your productivity. Time tracking is one of the best indicators of your productivity!
Use apps such as Toggl to measure the time spent on your tasks, or apps like RescueTime to keep track of time during your whole workday and get an accurate picture of how you spend your days.
With RescueTime, for example, you can see if you spent too much time on Facebook and even set an alarm that will notify you if you spent more than two hours during the day browsing what your friends are up to. With a premium account, you can even block distractions like Facebook.
As soon as you get a clear picture of how you spent your day, you will be able to spot inefficiencies and work on them in order to become better at time management and boost productivity.
4. Automate Processes Such As Accounting.
Once you set up a list of tasks you need to tackle during the day, the next step is automating processes that can be automated. A number of them are "mundane" and not really what you had in mind when you wanted to start your own business. Accounting is one of those dull tasks — at least for the majority of small business owners.
Boring as it is, accounting is still extremely important and, of course, necessary for your business. There are legal requirements that call for proper accounting and you definitely need to keep track of your money. Issuing invoices to your clients, receiving invoices from contractors, monitoring your expenses, etc. can be time-consuming unless you use an accounting software.
QuickBooks invoicing allows you to set up a custom invoice template, follow closely which accounts are settled and which ones are overdue, schedule invoices for recurring accounts, and quickly convert estimates into invoices. Automating this process will save you energy and give you more time to deal with other tasks.
QuickBooks also offers an automated payroll software that will make the payroll process a lot easier and save you a lot of time.
5. Hire Freelancers.
However, if you don't want to deal with accounting yourself — even with the help of an automated software—you can always hire a freelance accountant. Naturally, hiring freelancers does not apply only to accounting. If you get to a point where you would like to delegate tasks, but don't have enough employees to do so, then freelancers might definitely be a good choice for you.
Freelancers are a great option for small businesses because you get a qualified worker without the costs associated with a full-time employee. You can hire freelancers per project or per month; this depends solely on your needs and tasks.
There's a freelancer for every aspect of your business nowadays — from accountants, to digital assistants, to fully qualified marketers. If you are looking for marketers, take into consideration WeGrowth: a great platform where you can decide whether you need SEO, PPC, Content Marketing, Social Media, or other professionals. You can contact the marketer directly from the service page or purchase the service you want right away.
If, at some point, you realize you have too many freelancers on your hands and it gets hard to keep an eye on all of them, you can always turn to Freelancer Management Software tools such as Lystable for help and manage your freelancers with ease.
If you have any tips or tools to add to our own suggestions, feel free to let us know in the comments below!
Ana Grasic is an experienced growth hacker, part of Ucraft website builder marketing team and WeGrowth – a marketplace for professional marketers and business owners looking for services.. Her field of expertise ranges  from SEO, SMM and content marketing to more in depth dealing with customer acquisition. Her knowledge and experience resulted in becoming a regular contributor for several high-quality websites where she helps entrepreneurs to achieve their desired business growth.