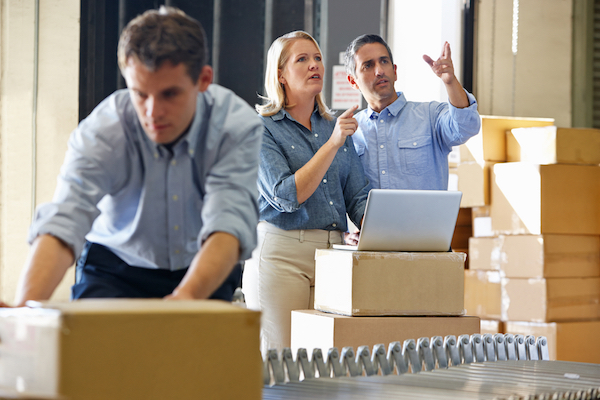 Good freight forwarder can make your business and a bad one won't be around for long. So, how do you choose the right one first time – here are ten great tips:
1. Start By Investigating Your Requirements.
Well before you start the hunt for a reliable freight forwarder, you need to start by clearly defining your organization's needs. The volume of freight you need to move, your preferred mode of transport, and any special requirements you're going to have are all details that you can define in advance. Presenting a potential forwarder with a clear understanding of the full scope of your job will save considerable time and make it easier to get directly into a realistic discussion of the forwarders capabilities.
2. Understand The Forwarding Business.
It will save a lot of time for both you and your forwarder if you invest a little bit of effort in learning what is and is not possible in the forwarding industry. Fortunately, online resources can deliver a terrific layman's education on this subject, familiarizing yourself with both the terms and standards of the industry as a whole and the specific concerns that impact the process and a freight forwarder in your region (government regulations, international treaties, and so on).
3. Keep An Eye On Future Options.
You need to determine well in advance if you're looking for a single-service forwarder or a company with a wider range of international shipping options. For the moment, you may only need help importing materials from China via ocean freight. Working with a flexible, experienced forwarder means picking a company that can adapt to your changing needs over time. 
4. Assess Experience.
Freight forwarding is a diverse business covering virtually endless combinations of commodities, transport modes, and regulations. It's inevitable that certain companies will specialize in certain combinations due to experience if nothing else. This is another reason that it's important to begin your search by quantifying your own needs. By outlining your requirements in detail, you can let potential forwarders explain how their previous experiences make them a good fit for your work.
5. Professional Associations And Networks.
Industry-standard organizations like WCA set certain requirements for membership that can help to verify a forwarder's operational efficiency, financial stability, trustworthiness, and other important qualities. Working with a forwarder that maintains memberships in reputable trade organizations improves the odds that your shipments are handled with diligence and professionalism. Legitimate professional networks take great pains to vet their members in order to verify their reliability.
6. How Will You Interact With Your Forwarder?
Your forwarder will typically provide you with contacts to coordinate all aspects of your shipments, from day-to-day scheduling to records management to dealing with problems. With some companies, you will receive a dedicated individual to address all of your various concerns, while other firms will direct you to different people for different needs. Verify how information will flow between your organization and your forwarder – web tracking, email, telephone, or other.
7. International Resources.
This is particularly important for exporting. If your goods/materials are headed primarily to one destination country, it makes sense to find a forward that has a robust agent network in that country. DDU, DAP, and DDP shipments require overseas guidance, and local agents are also vital in dealing with delays caused by customs problems, port strikes, and other unforeseen circumstances. A forwarder with good foreign agents can offer you a significantly smoother shipping experience.
8. Summarize Your Requirements.
Make an easy-to-read checklist outlining your key forwarding requirements. Important points include expected shipping schedule, delivery speed, commodities shipped, packaging requirements, volume, and so on.
9. Carrier Flexibility.
Not every shipping company has space for every shipment. Does your forwarder have the necessary redundant relationships with carriers to ensure that your shipments are completed on time regardless of space availability?
10. Insurance.
Your shipments must be protected from end to end against theft, loss, and damage. Verify your forwarder's cargo insurance before finalizing any working relationship.