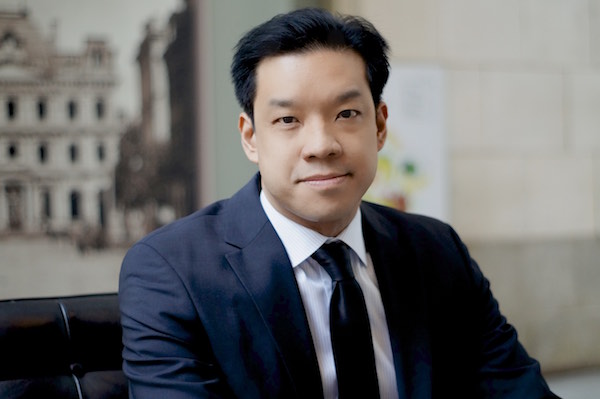 Jonmichael Moy (Jon Michael Moy) may be a seasoned veteran of Silicon Valley, but this accomplished, dedicated technology executive with more than seventeen years of experience in management and operations, product and business development and marketing has now brought his talents to Toronto. With a history of senior-level roles in digital businesses such as eBay/PayPal, Torstar Corporation, and now lending his skills to AskForTask (Canada's largest fastest growing on-demand home services platform), Moy is passionate about delivering effective cross-device customer experiences in his current role as AskForTask's Vice President of Operations.
Jonmichael Moy has a wealth of experience leading and engaging with startup organizations, and with guiding strategic initiatives at several digital ventures. Moy helped lead the launch of PayPal Canada and directed the relaunch of the flagship Wheels.ca website. He has a proven record of getting results as a steadfast team member for several organizations in the digital sphere — and a record of promoting teamwork "off the grid," as he also enjoys playing hockey and organizing hockey teams across Ontario.
His capability as a leader goes back to his days as President of the Association for Industrial Management Economics at Carnegie Mellon University, where he completed his bachelor's degree in Business Administration and Economics. Moy is eager to pass on his knowledge about tech startups to young entrepreneurs who are just as captivated by the field as he has always been.
1. From your experience working in the tech field, are there any particular skills or qualities, besides technical expertise, that today's young tech entrepreneurs or those interested in going into the tech or digital fields should have? Do you expect the need for these qualities to change over the next five to ten years?
[Jonmichael Moy]: I've personally found that today's tech entrepreneurs are so much more advanced compared to when I was working in Silicon Valley. Today's entrepreneurs have easier access to information, whether it be data via Google, networking through platforms such as LinkedIn, or virtual collaboration. All of this allows today's tech entrepreneurs to make more informed decisions due to the access they have to that network, all at the touch of their fingertips.
2. Hindsight is 20/20 and many executives and business leaders wish they had known certain things or had certain qualities at the beginning of their careers. Is there one particular thing that you wish you had known at the start of your career, something that may help guide young entrepreneurs?
I think it's important to establish who your mentors will be at the early stage of your career. There's an old saying that it's better to choose your next manager versus your next company. I think that saying holds a lot of weight when I think back at the beginning stages of my career.
I've been extremely lucky with the amazing experiences I've had working at some of the most innovative global companies, such as eBay and PayPal. Looking back, some of the most influential mentors I had were able to challenged me in a way that helped me overcome my blind spots, and evolve to become a strong business leader. Those lessons came from some of most unconventional places and I wish I had known that at the time.
3. You've had a significant amount of experience developing digital products and introducing these products to the marketplace. Can you describe broadly what it means and what is involved in designing a product roadmap and how this plays into the hopeful success of the new product? Can you also describe a few big lessons you have learned from your years in product marketing and strategy? 
The term "product roadmap" gets used a lot in the tech world, but I think, when it comes down to it, it's all about fully understanding the problem that you are looking to solve. You really have to know the pain points of your target audience and identify the key levers to drive where you want to be, based on specific milestones.
With access to business insights and being able to formulate turnkey solutions with complementary business partners, developing a robust product roadmap has become more of an art of finding ways to create scalable and cost-effective methods to reach your business goals, based on budget and resource constraints.
4. Your experience working in both Silicon Valley and now in Toronto provides an interesting resource for comparison between these two tech hubs. How do you see the tech startup scene in Toronto developing over the next five years? Are there any changes you hope to see during that time?
I predict that Toronto will essentially become the Silicon Valley of the East Coast. There is a growing vibe and energy in the tech scene. You can see it in the many companies now based out of Canada and their growth, such as Shopify, WealthSimple, League, Wave Accounting, and AskforTask. There are lots of reasons to believe that this momentum will continue to grow with easier access to VC funding, a very deep talent pool from local universities, and institutions, such as MaRs Discovery and Communitech, leading the way in collaborative innovation.
Toronto will be a destination that many technical companies will look to establish themselves moving forward, particularly those who are focused on penetrating the North American market.
5. As a second part to the last question, where do you think the difference lies between the Toronto tech scene and Silicon Valley's? And what are significant points of overlap?
Silicon Valley was where all the dreamers would go who were looking to change the world. I honestly think that somewhere along the way, as more people flocked to the West Coast for stock options, it slowly evolved into an ocean of business and tech executives, all with different motivations for working at fast-growing tech companies.
I've found that many of the start-ups here in Toronto are looking to change the world – whether that means disrupting static industries or really looking to making an impact in the world. Maybe I'm a little biased since I've lived in Canada for awhile now, but I definitely see a difference. I think it can be argued that the talent pool in Silicon is deeper, but Toronto is definitely starting to catch up.