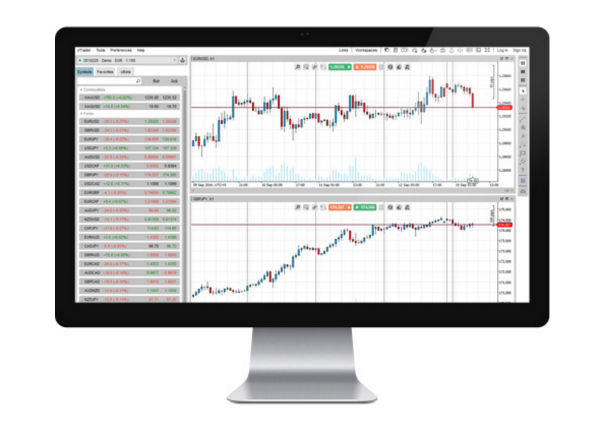 Foreign Currency Exchange Trading or simply Forex Trading is one of the most popular activities among modern investors. More and more people are showing interest in forex trading for different reasons and many of them look at this activity as a source of income for their future business ventures. With the right strategy, people can definitely benefit from this special type of trading.
Of course, they also need to select a reliable platform like Meta Trader 4, if they want to simplify this process and make it safer too. In case you are still not sure why you should choose forex trading instead of some other investment option, keep reading because we will analyze the benefits that this activity brings.
A great earning potential.
The daily turnover in this market is around 5 billion dollars. Dozens of different currencies are traded in this market every day. That's why the Forex market has become the most liquid and largest financial market on our planet. The volume of this trading leaves just a small space for manipulation and the earning potential is virtually limitless. According to many experts, this is one of the most reliable financial businesses and investments.
Accessibility.
Forex trading is available 24 hours a day, seven days a week. The reason for this extraordinary accessibility is simple – the financial organizations are open to clients in different time zones around the globe. Many people find this very attractive because they can use forex trading in their free time. In other words, you can run a business or work for someone else and when you are at home you can get involved in trading. For many individuals, forex trading has become a second source of income.
Low risk.
The low risk comes from the opportunity to invest small amounts of money (even below $100). That's what makes forex trading great for beginner investors who want to check the market with small investments before they invest a serious amount of money. Keep in mind that small investments usually mean small profit.
A great level of transparency.
Another characteristic of forex trading markets is the fact that they are very transparent. Every person that wants to invest in foreign currencies can check the latest news and analyze data as long as they have access to the Internet. This is real-time data and information that can also lower the risk and help you stay away from unpredicted changes.
Leverage.
In case you are interested in investing in stocks market, you should know that the amount of stock you are able to trade is affected by the capital fund you possess. Things are not working in this way when it comes to forex trading. Namely, in this type of trading, traders are allowed to trade foreign currencies up to one hundred times their initial investment. For instance, you will need about $200 to trade $20,000 of a currency.
Forget about exchange fees and commissions.
Forex trading doesn't involve any exchange fees and commissions. The majority of brokers provide commission free trading. The spread is the only thing that traders must pay.
We hope that this article will encourage you to try Forex trading as one of the best ways to invest your money for both short-term and long-term results.