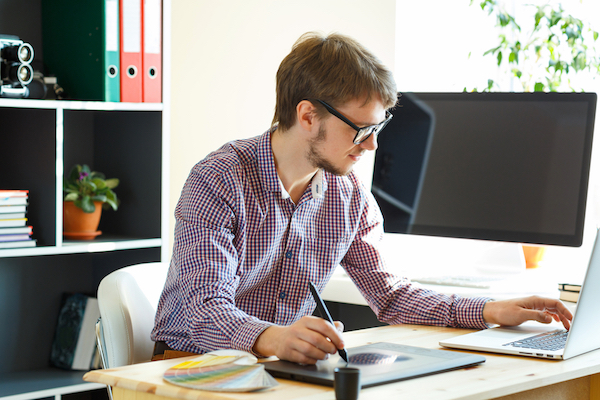 by Bob La Loggia, founder and CEO of AppointmentPlus
When you're starting a business, focus is the name of the game. Every entrepreneur knows this — at least in theory. Most are keenly aware of the need to invest their precious time in activities that generate the highest ROI.
Whether they follow through on that knowledge, however, is a different story.
From product development to market research, many startups are one-person operations in their early days. Even as their teams grow, entrepreneurs often feel that they must tend to every aspect of the business, including low-level tasks that distract from revenue-generating activity. The result? Too often, you'll find new business owners spending hours answering emails, returning phone calls, scheduling appointments, and booking travel.
If you're a first-time entrepreneur, I'm willing to bet you work longer hours than necessary trying to manage easily outsourced tasks. Perhaps you don't have the budget to hire an assistant, or you're simply reluctant to give up control of even the most mundane jobs. Fortunately, technology offers a way to create your own assistant without dipping too far into your operating capital or hiring someone who doesn't share your penchant for meticulous detail.
As it is, you're likely already using tech in ways that weren't possible 20 years ago. Software as a service platforms make it easier and more cost-effective than ever to run a business, thanks to powerful applications for accounting, customer relationship management, and other important functions. Cloud platforms enable you to access business data from anywhere; they also cut down on the hefty costs associated with in-house servers.
Given that you're already using technology to optimize your core business practices, doesn't it make sense that you'd also leverage it to manage your daily turnkey tasks?
Wearing Your Many Hats With Style.
As an entrepreneur, you wear several hats, each requiring a different skill set. You might be writing your strategic business plan in the morning, updating website content in the afternoon, and reviewing income statements before you head home in the evenings.
Your daily to-dos probably differ as much as a fedora does from a cowboy hat, but they all need to be accomplished. The good news is, there's a tech solution for every task on your list. Let's take a look at a few of the most common entrepreneurial hats worn and the apps that will help you pull off their associated duties in no time:
1. Accountant.
Unless you really love documenting expenses, tracking receipts is one of the most tedious aspects of running a business. Apps like Shoeboxed make the process less painful by letting you scan receipts using your smartphone and automatically archive them for quick and painless retrieval. You can even have the receipts sent directly to QuickBooks, further reducing the time spent on bookkeeping. Shoeboxed offers three price tiers, so you can determine which level of service best suits your business's budget and needs.
2. Scheduler.
Online scheduling is a game changer, especially if your business is appointment-based. Hair stylists, massage therapists, counselors, and doctors find online schedulers to be particularly useful, but nearly any company can benefit from the productivity boost these services provide. Mobile or web-based booking apps help you schedule sales calls and remote conferences efficiently, rather than getting stuck in lengthy email chains about availability. Some services also include text and email reminders so you don't have to worry about you (or your clients) missing appointments.
3. Marketer.
Staying top of mind with prospects and customers is essential, especially given the amount of content they're inundated with every day. Apps such as MailChimp allow small businesses to manage those relationships through email lists, newsletters, and social media campaigns. Once a simple email marketing tool, MailChimp now delivers workflow management and e-commerce integration capabilities to facilitate seamless communication strategies. It also offers affordable, small business-friendly pricing.
As an entrepreneur, you could work 24 hours a day and still not finish all the tasks on your plate. Implementing tech solutions to automate some of the more tedious functions will save you time and money, not to mention free up mental energy to focus on big-picture priorities. You'll find your to-do list growing shorter and more manageable. Remember, just because you wear many hats as an entrepreneur doesn't mean they have to clash.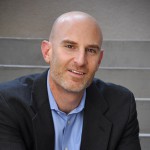 Bob La Loggia is the founder and CEO of AppointmentPlus, a fast-growing SaaS business based in Scottsdale, Arizona.