9 Online Funding And Financing Resources For Struggling SMEs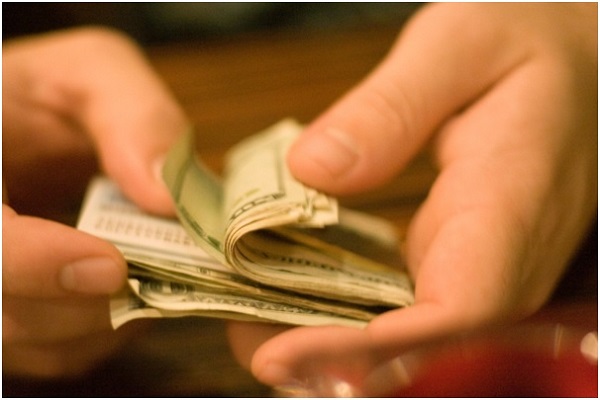 Whether you are just beginning your entrepreneurial journey or you have trod the business ownership path for years, you should know the golden rule: Your business needs money. To buy and maintain equipment and supplies, to support your staff, to build your products, and to keep your dreams alive, you desperately need cold hard cash.
Unfortunately, cash isn't always that easy to get, especially if your business is struggling to survive. However, the following funding and financing tools are eager to help entrepreneurs looking for money – and they are just a few convenient clicks away.
1. QuickBooks Financing.
If you know anything about finances, your accounting department is already equipped with Intuit QuickBooks, which is inarguably the best money management tool available. Yet, many entrepreneurs aren't aware that Intuit offers another outstandingly useful QuickBooks product: QuickBooks Financing. This tool uses the data saved in your QuickBooks files to pair your business with the most appropriate lenders and loan. Regardless of your financial situation, QuickBooks can find you money somewhere.
2. Government Grants.
The federal government (and many state governments, too) is more than interested in helping small businesses succeed. Thus, it offers a number of grant programs designed to give aid to businesses looking for funding. To acquire a grant, you must submit an application and endure a sometimes-lengthy approval process, but once you have the money, you are generally free to do with it as you wish. Not all businesses are eligible for grants, though; you can find out if you are by searching the catalog of grant programs.
3. Opportunity Finance Network.
A part of Goldman Sachs' 10,000 Small Businesses Initiative, the Opportunity Finance Network aims to educate business owners and leaders and provide access to much-needed capital. Unlike other sources of funding, the OFN is available only to established entrepreneurs – those with existing companies and revenues. In addition to an extensive lending program, the OFN also gives out awards to those who excel in certain courses, and many of those commendations bring cash.
4. BlueVine.
Unlike other online financiers, BlueVine doesn't mess around with loans. Instead, it focuses on less common funding products – particularly invoice factoring and lines of credit. Both of these funding options require little in the way of paperwork, so you can have the money your business needs in a few days, tops.
5. Lending Club.
Loans from typical lenders might be impossible for your business as it stands ― but that doesn't mean you can't obtain any loan. Lending Club uses investors to fund its loans, which means it can offer loans at lower rates than you might otherwise see. Plus, peer-to-peer lending is better for investors, who can easily diversify their investments and see regular returns.
6. Kiva Zip.
Kiva made its name on microfinancing options, which allow businesses and individuals to acquire exceedingly small loans from regular people, who can invest as little as $20 in a cause. Kiva Zip is more similar to regular business loans, but it offers 0 percent interest so struggling entrepreneurs can better afford to fund their dreams.
7. PayPal Working Capital.
If you already use PayPal to collect and send payments, taking advantage of their Working Capital program is exceedingly easy. Essentially, PayPal advances you the money you need now, and from the payments you receive, the company takes small amounts to repay your loan. Like merchant cash advances, this program is convenient and flexible ― but you must be certain of your future sales to use it effectively.
8. Kabbage.
Kabbage began as a simple online lender, but over time the site has grown into a powerful and profoundly useful funding resource. Kabbage doesn't just use your credit score to evaluate your business; it also checks up on your PayPal, eBay, Amazon, and QuickBooks accounts to determine the health of your business and your ability to repay loans. Plus, they make the data they collect available to you, so you can analyze your business financial health the same way. With Kabbage, you gain a financial advisor and a lender all in one.
9. Funding Circle.
Simply put, Funding Circle is an online marketplace for business loans. Though they may be larger in the U.K., Funding Circle's U.S. presence is growing, so you should be able to find viable lenders and loan options through their easy-to-use interface. Plus, it takes less than a week to learn whether you qualify, which is an exceedingly quick turnaround for business loans.

Young Upstarts is a business and technology blog that champions new ideas, innovation and entrepreneurship. It focuses on highlighting young people and small businesses, celebrating their vision and role in changing the world with their ideas, products and services.